Advanced Technology – Carlisle, PA
How Modern Technology Enhances Your Care
If you've ever felt like you're stepping back in time when it comes to your dental care, you'll appreciate what Flenniken Family Dentistry has done to make your next appointment feel modern and on the cutting edge. Our goal is to not only provide exceptional dentistry, but make sure that you are as comfortable as possible while it gets done. Below, you'll get to learn about a few of the technologies we implement and how they make your treatments easier to complete.
iTero Digital Impression Scanner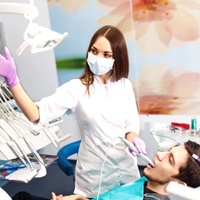 The digital impression scanner is a small, handheld device designed to capture highly detailed images of your teeth and oral structures. Over the course of a few minutes, it takes hundreds of photos, transfers them to a nearby computer, then uses those images to build a 3D impression of your smile. Not only can we use this digital mold to create clear aligners from Invisalign, but we can also help you avoid having to bite into putty-like impression material. Overall, your treatment experience is far more comfortable, less time-consuming, and super convenient.
Soft Tissue Laser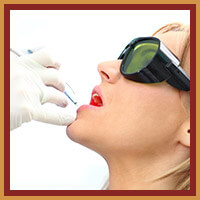 If you've ever avoided the dentist because of a fear of scalpels or dental drills, you'll love our soft tissue laser. By using highly concentrated light beams, we can treat areas of disease and decay, all while simultaneously giving patients a more enjoyable treatment experience. The soft tissue laser offers an extremely high level of precision and comfort, so you never have to worry about receiving stitches following periodontal disease treatment. You can also expect more effective gum recontouring for cosmetic purposes and care for ulcers within the mouth.
More to Explore
Preventive Dentistry Sedation Dentistry Restorative Dentistry