Cosmetic Dentist in Carlisle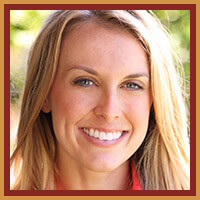 Oral health should be everyone's top priority, but it's understandable that many patients also want to improve the way their smile looks. After all, beautifully white and straight teeth help you seem more confident, more attractive, and more successful to peers according to research. At Flenniken Family Dentistry, we offer several cosmetic services that help you achieve the transformation of your dreams. Patients from Camp Hill, Harrisburg, and the whole Carlisle are welcome to contact our Carlisle office today and schedule their first appointment!
Teeth Whitening
Dental stains and discoloration become more and more apparent as the years go by. With teeth whitening, we peel those layers away and reveal the gorgeous, bright look underneath.
Invisalign® Clear Braces
The thought of wearing metal braces for years on end is just too much of a hurdle for many prospective orthodontic patients. Thankfully, Invisalign creates the changes you're dreaming of subtly and conveniently.
Porcelain Veneers
Porcelain veneers help patients hide several dental flaws at once behind a beautiful, new appearance.
All-Ceramic Restorations
When undergoing restorative care, everyone deserves to enjoy beautiful, lifelike results. That's why Dr. Neil Flenniken, Dr. Suzan Rismani-Flenniken, Dr. Stephen Capiotis, and Dr. Joseph Olivetti are happy to offer crowns, bridges, and other restorations crafted from quality ceramic materials. This option offers patients more comfort, biocompatibility, and confidence to show off their revitalized smile.
Cosmetic Bonding
Are you in need of a quick fix for a relatively minor dental flaw? Cosmetic bonding could be the ideal option for you in Carlisle, PA. During this treatment, our team applies composite resin material to the front of the affected tooth, sculpting it precisely into place to hide issues like cracks, chips, and gaps. Once we've achieved results that are virtually seamless within your natural smile, the application of a curing light seals the resin into place.
More Cosmetic Treatments
Teeth Whitening Invisalign Clear Braces Porcelain Veneers