Carlisle Sedation Dentist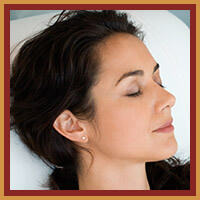 Attending regular dental appointments is crucial for patients of all ages – but many people avoid theirs time and time again for reasons related to fear and anxiety. At Flenniken Family Dentistry, our team understands these emotions well. However, the last thing we want is for dental damage and decay to go untreated. That's why we strive to create an enjoyable and comfortable environment for patients in Carlisle, PA, and sedation dentistry is a big part of that goal. With sedation dentistry, patients let go of negative emotions and feel truly relaxed as we improve their oral health and happiness. If you're interested in undergoing sedation during your care with Dr. Neil Flenniken, please feel free to contact our office today!
Nitrous Oxide
Do you suffer from mild to moderate feelings of dental fear or anxiety? Nitrous oxide could be the right choice for you. Also known as "laughing gas," it is given to patients through a nasal mask for the length of the procedure inducing feelings of comfort, relaxation, and possibly even euphoria. Best of all, these effects wear off quickly after the gas is removed, which means patients resume their daily schedules immediately.
Sedation Dentistry FAQs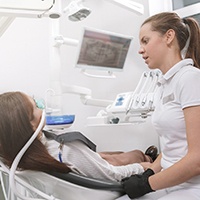 Are you preparing to undergo sedation dentistry in Carlisle? You probably have several questions running through your head about what you can expect before, during, and after your procedure. At Flenniken Family Dentistry, we want you to feel well-informed and ready for your upcoming dental appointment. That's why we've decided to answer some common questions we receive from patients about sedation dentistry. If you don't see your specific question below, feel free to contact us for an answer. We'll be more than happy to address all your comments and concerns!
Is Sedation Dentistry Safe?
Yes! Sedation dentistry is a perfectly safe option for most patients. The safest method for the majority of people is nitrous oxide, which many tend to handle without a problem. Of course, before even administering sedation, your dentist will review your medical history and current medications to ensure there won't be any negative interactions. While you're sedated, our team will closely monitor your vitals (i.e., blood pressure, oxygen levels, heart rate) at all times for your safety. At your consultation, we'll discuss the potential risks involved and decide which type of sedation works best for your needs.
What Does It Feel Like to Be Sedated at the Dentist?
How you feel while sedated will depend on the type of sedation you're receiving. For example, nitrous oxide is known to make you feel relaxed, light, and euphoric. You may experience a slight tingling sensation in your limbs and get giggly, which is why this type of sedation is also referred to as "laughing gas". Oral conscious sedation is designed to give you an even deeper sense of relaxation. You might have difficulty talking and even fall asleep during your procedure. As a result, time may appear to pass by more quickly during your appointment.
Is Sedation Dentistry Covered by Insurance?
It depends. Most dental insurance plans do not provide coverage for sedation dentistry, meaning you'll have to seek alternative payment methods for it. However, there are a few exceptions. If you require multiple procedures or have a disability (i.e., cerebral palsy, Parkinson's, autism) that makes it impossible to sit still, your insurance may cover a percentage of the costs. Of course, every policy is unique, which is why it's critical to review the details of your specific plan to understand what's covered. Whatever you decide to do, our team will be ready to help you navigate the costs and make your care more affordable.
How Long Does Dental Sedation Last?
The effect of your sedation depends on the type you're receiving. If you're inhaling nitrous oxide, the effects will wear off within just five minutes of the gas being removed. That means you'll be okay to drive yourself back home afterward and resume daily activities with no lingering drowsiness. Alternatively, the effects of oral conscious sedation may last for the rest of the day. You'll be instructed to avoid driving or operating heavy machinery for at least 24 hours following your procedure.
More to Explore
Preventive Dentistry Laser Dentistry Restorative Dentistry