Carlisle Sedation Dentist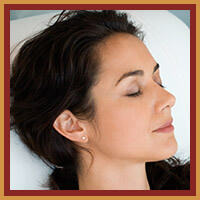 Attending regular dental appointments is crucial for patients of all ages – but many people avoid theirs time and time again for reasons related to fear and anxiety. At Flenniken Family Dentistry, our team understands these emotions well. However, the last thing we want is for dental damage and decay to go untreated. That's why we strive to create an enjoyable and comfortable environment for patients in Carlisle, PA, and sedation dentistry is a big part of that goal. With sedation dentistry, patients let go of negative emotions and feel truly relaxed as we improve their oral health and happiness. If you're interested in undergoing sedation during your care with Dr. Neil Flenniken, please feel free to contact our office today!
Nitrous Oxide
Do you suffer from mild to moderate feelings of dental fear or anxiety? Nitrous oxide could be the right choice for you. Also known as "laughing gas," it is given to patients through a nasal mask for the length of the procedure inducing feelings of comfort, relaxation, and possibly even euphoria. Best of all, these effects wear off quickly after the gas is removed, which means patients resume their daily schedules immediately.
Conscious Oral Sedation
Patients with moderate dental phobia may find that the use of nitrous oxide doesn't relax them enough. In these cases, we typically recommend oral conscious sedation. Our Carlisle office prescribes you a sedative. We provide information on when to take that sedative for optimal effects. Once a trusted escort has brought you to our practice, we ensure your comfort and begin the procedure. The effects of oral conscious sedation aren't strong enough to put patients to sleep, but patients still experience a state of deep relaxation. Many don't even remember their procedure once it's complete. Your escort needs to take you home and monitor you for the rest of the day or until the effects of the medication wear off.
More to Explore
Preventive Dentistry Laser Dentistry Restorative Dentistry