Cosmetic Bonding – Carlisle, PA
Revamp Your Smile with Cosmetic Dentist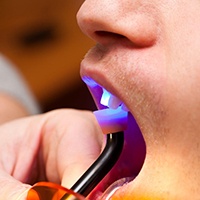 If you're not happy with the way your teeth look, you don't have to be rich or famous to benefit from cosmetic dentistry. You can turn the smile of your dreams into reality without breaking the bank using cosmetic bonding. Your dentist at Flenniken Family Dentistry will create the personalized plan you need to achieve noticeable results that look natural.
What Is Cosmetic Bonding?
Cosmetic bonding ranks among the most popular elective services every year because it is effective, affordable, and convenient. A composite resin is used to fix minor imperfections quickly. After just one appointment, you can treat chips, stains, and many other imperfections.
Who Is a Good Candidate for Cosmetic Bonding?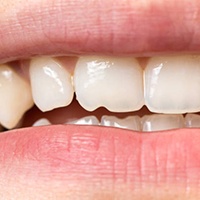 Cosmetic bonding offers both restorative and aesthetic benefits. This makes it a versatile option to treat several issues, like:
Tooth Decay
Chips or Cracks
Exposed Tooth Roots
Tooth Staining
Misshapen Tooth
The Cosmetic Bonding Process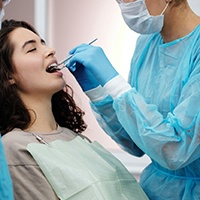 Your first step to a beautiful smile is a consultation with your dentist. They'll examine your mouth and learn more about your goals to ensure cosmetic bonding is the right solution for you.
You will be scheduled for your appointment, which you can expect to take 30 to 90 minutes, depending on the number of teeth. If you're fixing several teeth, you may need more than one visit. Although it isn't always necessary, your dentist may administer a local numbing agent to block any pain.
After your teeth have been cleaned and dried, a weak acid is applied to your tooth. It opens the pores in your enamel to create a strong bonding surface. The acid is rinsed off and your tooth is dried before your dentist applies the composite resin to your tooth. It will have been previously shaded to match the color of your enamel to blend in. Once it has been molded into the ideal shape, a special dental light hardens it in a matter of a few seconds. Your dentist will smooth and polish your tooth to create seamless results. You'll walk out of the office with a picture-perfect smile to be proud of.
The Benefits of Cosmetic Bonding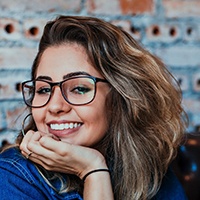 There are more options than ever before to resolve aesthetic imperfections, but cosmetic bonding continues to be a popular solution and for good reasons. Cosmetic bonding offers many benefits, including:
Natural-Looking Results: Your dentist carefully shades the resin to the exact color of your tooth, so only a trained dental professional will know it is there. You'll boost your self-esteem by enhancing your smile, so you won't think twice before showing off your pearly whites.
Minimally Invasive: Cosmetic bonding is a minimally invasive procedure that doesn't require any downtime or a lengthy recovery. You can resume your regular activities on the same day as your procedure.
Long-Lasting Improvement: Cosmetic bonding can last for 5 to 15 years before needing to be replaced. Many factors affect the lifespan, like your oral hygiene habits and regular dental care.
Affordable: If needed for restorative purposes, you can use your dental insurance to offset the cost. Even if you can't use your coverage, cosmetic bonding is more affordable than many other treatments, like porcelain veneers.
If you're ready to love the smile you see in the mirror, it's time to see if cosmetic bonding is an option for you. Contact our office at (717) 836-1259 to schedule your consultation.