Full & Partial Dentures in Carlisle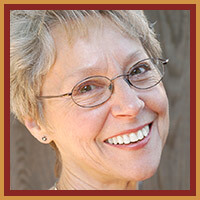 A denture is designed to replace a significant number of lost teeth in a conveniently removable fashion, with both full and partial designs available depending on the patient's unique needs. Your appearance is left relatively unchanged by dentures allowing you to maintain plenty of oral function and self-confidence as you go about your daily routine. If you'd like to schedule a consultation, please contact Flenniken Family Dentistry here in Carlisle, PA today. Dr. Flenniken, Dr. Suzan Rismani-Flenniken, Dr. Stephen Capiotis, Dr. Joseph Olivetti, Dr. Marvin Berger, and the rest of our accomplished staff look forward to meeting you.
Full Dentures
Like the name suggests, full dentures are used to replace an entire arch of missing teeth in a sturdy and lifelike fashion. They stay in place within the patient's smile through natural suction or a little dental adhesive for additional security. Our team in the Carlisle area makes any and all adjustments necessary to ensure the most precise and satisfying fit possible.
Partial Dentures
A partial denture is designed to replace a unique arrangement of missing teeth on either the lower or upper jaw. This allows patients to maintain what's left of their natural smiles while successfully filling in the gaps and preventing remaining teeth from shifting. Like full dentures, partial dentures are removable, and stay in place with the help of expertly placed clips and brackets.
Denture Maintenance
Patients with dentures should make sure to treat them like they're actual teeth cleaning them regularly and removing plaque to prevent staining. If possible, use a brush with soft bristles that's been designed for denture use and a denture cleaner. It's also crucial for your denture to stay moist at all times, so place it in a cup of denture soaking solution or normal water while you're not wearing it.
Understanding the Cost of Dentures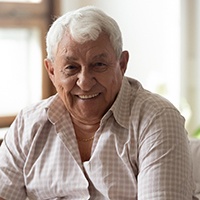 Just like many other types of dental treatments, dentures can have varying costs depending on each person's situation. At Flenniken Family Dentistry, we understand the importance of being able to afford the procedures you need to get back on track with great dental health. To determine the overall price, you'll need to schedule a consultation with our team to discuss the factors that can affect the cost of dentures in Carlisle. Read on or reach out to us if you want to learn more today!
Factors That Affect the Cost of Dentures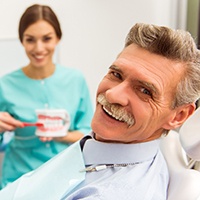 Several key factors can influence the overall cost of your dentures, including:
The kind of materials that are used, such as porcelain or acrylic.
The extent of your tooth loss (needing to replace a few or an entire row of missing teeth).
The need for preliminary treatments, like gum disease therapy or tooth extractions.
It's important to remember that cheaper materials don't typically provide better quality. Dentures constructed out of lower-grade components may be more convenient upfront, but they'll likely require replacements more frequently, increasing the overall cost.
Are Implant Dentures More Expensive?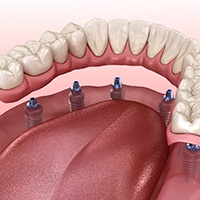 Since they involve oral surgery and the placement of several metal posts, implant dentures are usually more expensive than traditional ones. However, they do provide patients with various worthwhile advantages. Not only are directly anchored to the jawbone, offering more lifelike stability, but they can also last you for 15 years or more with proper care. This means you'll be able to enjoy all of your favorite foods for a lifetime without worrying about them falling out.
Does Dental Insurance Cover Dentures?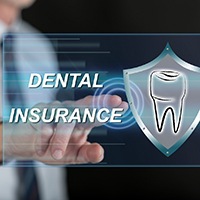 Since they're considered an "essential" restorative procedure, many dental insurance providers offer coverage for around 50% of the cost of dentures. These plans, however, vary from person to person, so it's best to speak with your insurance company to understand the details of your policy. You can also speak with our team about your coverage, and we'll be more than happy to help you make the most of your benefits!
Other Options for Making Dentures Affordable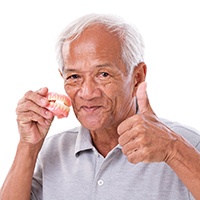 If you don't have dental insurance, then you can still consult us about alternative payment options. We are partnered with a trusty third-party financier called CareCredit that can make your treatments stress-free. With their help, your overall payment can be split into monthly installments that hold little to no interest! Feel free to speak directly with our team if you're interested, and we will gladly help you discover an option that can help make your dentures more affordable in the long run.
Denture FAQs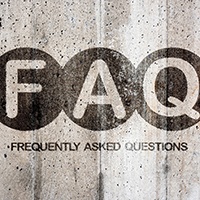 Dentures in Carlisle have been used for generations to restore beautiful, functional smiles. Although you'd like to put the struggles of tooth loss behind you, it's normal to have a few concerns before you are ready to agree to them. We will explain everything during your denture consultation. While you wait for your appointment, here are the answers to a few frequently asked questions.
Should I have all my teeth pulled for dentures?
The answer depends on your specific situation. Your denture dentist in Carlisle strives to preserve every natural tooth; however, some teeth can be beyond repair. As a result, it's better to have them removed. In some cases, it can also be more cost-effective to extract damaged teeth and replace them with dentures than it would be to fix them. Your dentist will examine your mouth and review all your options before recommending any extractions. There isn't a limit to the number of teeth that can be removed in a single appointment, but you'll need to wait for your gums to heal before getting your dentures.
Can I sleep with my dentures in my mouth?
You'll be advised to wear your dentures for a full 24 hours after getting them, but then you'll need to get in the habit of removing them nightly. Although no one wants to get caught without their teeth, your dentures will restrict blood circulation to your gums. Sores and irritation can occur if the soft tissues aren't given time to get the nutrients needed to stay healthy. Not to mention, your mouth is a dark, moist environment. It's the perfect place for harmful oral bacteria to thrive. Removing your denture nightly allows you to clean your mouth and new set of teeth to reduce bad bacteria. You'll keep your mouth clean and your breath fresh while also promoting the lifespan of the prosthetic. After taking your dentures out for the night, clean them well before placing them in an overnight soaking solution. It will kill anything left behind by your toothbrush and keep your dentures moist to prevent warping when they aren't in your mouth.
Does an upper denture always cover the palate?
Dentures are available in many styles, so an upper denture doesn't always have to cover the palate. If you're worried about it diminishing the taste of food, you can choose a style that has a horseshoe shape. It will look like one used for the lower arch or an implant denture to leave the palate uncovered.
Do I use regular toothpaste to clean my denture?
Your dentures will act as your real teeth, but they can't be cleaned the same way. Hard-bristled toothbrushes and regular toothpaste can leave small scratches on your dentures. This can tarnish their appearance and decrease their lifespan. Food particles and plaque can get trapped in the small crevices, leading to unpleasant odors. It's best to use a soft-bristled toothbrush and mild hand soap or dishwashing liquid to clean them. You can also purchase OTC cleaning solutions designed for denture wearers.
More Restorative Treatments