Full & Partial Dentures in Carlisle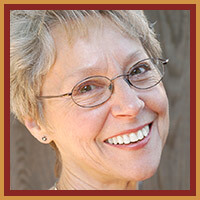 A denture is designed to replace a significant number of lost teeth in a conveniently removable fashion, with both full and partial designs available depending on the patient's unique needs. Your appearance is left relatively unchanged by dentures allowing you to maintain plenty of oral function and self-confidence as you go about your daily routine. If you'd like to schedule a consultation, please contact Flenniken Family Dentistry here in Carlisle, PA today. Dr. Flenniken, Dr. Suzan Rismani-Flenniken, Dr. Stephen Capiotis, Dr. Joseph Olivetti, Dr. Marvin Berger, and the rest of our accomplished staff look forward to meeting you.
Full Dentures
Like the name suggests, full dentures are used to replace an entire arch of missing teeth in a sturdy and lifelike fashion. They stay in place within the patient's smile through natural suction or a little dental adhesive for additional security. Our team in the Carlisle area makes any and all adjustments necessary to ensure the most precise and satisfying fit possible.
Partial Dentures
A partial denture is designed to replace a unique arrangement of missing teeth on either the lower or upper jaw. This allows patients to maintain what's left of their natural smiles while successfully filling in the gaps and preventing remaining teeth from shifting. Like full dentures, partial dentures are removable, and stay in place with the help of expertly placed clips and brackets.
Denture Maintenance
Patients with dentures should make sure to treat them like they're actual teeth cleaning them regularly and removing plaque to prevent staining. If possible, use a brush with soft bristles that's been designed for denture use and a denture cleaner. It's also crucial for your denture to stay moist at all times, so place it in a cup of denture soaking solution or normal water while you're not wearing it.
More Restorative Treatments