Get a Perfect Smile with Carlisle Porcelain Veneers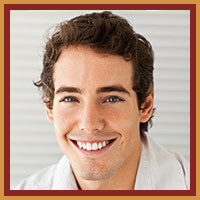 Patients suffering from several aesthetic smile flaws may feel lost when it comes to selecting the right treatment. Thankfully, porcelain veneers from Flenniken Family Dentistry provide you with the gorgeous smile transformation you deserve in just one or two simple appointments! These thin shells of either composite resin or dental porcelain are designed to securely fit over your natural teeth, giving them a beautiful appearance and even changing the size and shape to better fit personal preferences. Contact our Carlisle, PA office today to schedule a cosmetic consultation with our excellent staff. We also welcome new patients from the Carlisle area, as well as Harrisburg, Boiling Springs, and beyond.
Resin Veneers
Resin veneers are created by one of our doctors covering the appropriate teeth with resin and shaping it to create a lifelike appearance. This process can be completed in just one convenient appointment, and if there's damage, we can invite you back to our Carlisle area practice right away to make simple adjustment. Because we handle the process without the help of an outside lab, this cosmetic option is also more affordable.
Porcelain Veneers
In most cases, the creation and placement of porcelain veneers requires two appointments. The first one involves the preparation of the affected tooth, taking impressions, and then providing a temporary veneer in the interim. Once the finished product is received from the dental laboratory, we invite you back to our Carlisle office and securely attach them making adjustments until you're satisfied with the results.
The biggest benefit of choosing porcelain veneers is that they don't stain as easily as natural teeth, which means your smile shines bright longer. This material is truly exceptional when it comes to aesthetic quality. When cared for properly with oral hygiene and professional maintenance, patients can expect porcelain veneers to last 10 to 20 years.
When comparing veneers to dental crowns, both of the above options offer valuable advantages including increased comfort and more conservative treatment. Patients suffering from teeth that appear worn down, stained, cracked, chipped, discolored, or misaligned benefit from the placement of resin or porcelain veneers.
More Cosmetic Treatments
Teeth Whitening Invisalign Clear Braces See All Our Services