Preventive Dentistry for Carlisle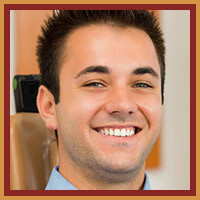 Here at Flenniken Family Dentistry, our team of accomplished doctors wants to help you achieve optimal oral health for life. That's why routine preventive care is such an important priority for patients of all ages. Instead of treating problems after they've occurred, we better protect your smile by providing thorough oral evaluations, revitalizing cleanings, and other services designed to eliminate damage as soon as possible.
Contact Dr. Neil Flenniken, Dr. Suzan Rismani-Flenniken, Dr. Stephen Capiotis, Dr. Joseph Olivetti, and Dr. Marvin Berger today to schedule your first appointment! Located in the Carlisle area, our office welcomes new patients from Carlisle, Newville, Mt. Holly Springs, Camp Hill, and beyond.
Check-Ups & Cleanings
Our team recommends that patients with generally good oral health attend a check-up and cleaning twice every year. The truth is, dental problems can be subtle, making it difficult for even the most observant patients to identify them right away. During these routine visits, our team provides a valuable trained eye and recommends personalized treatment solutions for oral health problems you're facing. We also thoroughly remove plaque and tartar from your enamel during your hygiene appointment leaving your smile feeling polished.
Our Initial Dental Examination
When you first become our patient, we complete an examination that's exceptionally thorough creating a complete picture of your oral health needs. All of this information allows us to provide accurate, quality care that gets you back to smiling faster than ever in Carlisle, PA.
This appointment consists of:
Examining gums to determine whether or not periodontal disease and/or bone loss has occurred
Examining teeth for any damage, decay, or signs of disease
Examining the lymph nodes for signs of abnormalities
Examining the TMJ joints
Examining the muscles of mastication
Dental Sealants
Many patients struggle with keeping teeth thoroughly clean – especially younger children who are just learning. If your smile is in need of a little extra support, dental sealants are available at Flenniken Family Dentistry. This tough plastic material can be painted directly over the tricky nooks and crannies within the chewing surfaces of your back teeth, sealing them from harm and greatly minimizing the chances of plaque accumulating over time.
Periodontal Treatment
Periodontal disease (also known as gum disease) is thought to affect nearly 75% of the population today, and a significant amount of that percentage may not even be aware of their condition. Early diagnosis is vital in treating periodontal disease and helping patients avoid destructive consequences like lost teeth or jawbone deterioration. At Flenniken Family Dentistry, our skilled doctors offer several treatment options depending on your unique case including scaling and root planing, antibiotic treatment, and precise tissue removal with our advanced soft tissue laser.
Laser Dentistry
Staying up-to-date with the newest developments in dental technology is an important priority for our Carlisle area practice. We offer soft-tissue lasers for a revolutionary treatment approach that's more precise and comfortable than ever before.
Athletic Sportsguards
When you're participating in your favorite athletic event, the last thing you want to be worrying about is whether your smile might become injured. If any kind of contact with other people or hard surfaces is possible, our doctors in Carlisle recommend that patients of all ages wear a sportsguard during these activities. A custom-made, quality sportsguard from our office gives you the protection, durability, and secure comfort you need.
TMJ/Bruxism Therapy
Your temporomandibular joints may be small, but they have the crucial function of connecting your lower jaw to the skull. That's why even the slightest damage or misalignment leads to near-debilitating symptoms caused by TMD (temporomandibular joint disorder). These symptoms include:
Earaches
Difficulties opening and closing the mouth
Difficulties chewing
Significant toothaches
Severe headaches
Neck aches
Constant popping and clicking in the jaw
Facial swelling
If our team discovers signs of TMD during your regular check-up, we provide personalized treatment options designed to relieve discomfort. This includes moving certain teeth, correcting the way your bite fits, or filling in gaps between the teeth. In many cases, wearing a nightguard to prevent bruxism (also known as teeth grinding) significantly improves a patient's condition. In many cases, we need to combine treatments in order to ensure the revitalizing results you deserve.
Neuromuscular Dentistry
The alignment of your jaw has far-reaching effects on your oral health, overall wellbeing, and quality of life. Here in the Carlisle area, our dental team is happy to help you achieve a better, more even bite that gives you the full function and comfort you deserve with state-of-the-art neuromuscular techniques.
Sedation Dentistry
Do you experience significant levels of anxiety, discomfort, or fear when visiting your local dentist? You're definitely not alone – in fact, a majority of the population suffers from these issues. With sedation dentistry, our team at Flenniken Family Dentistry helps you feel fully comfortable throughout your appointment.
Digital X-Rays
Dental X-rays are crucial when it comes to fully understanding your oral health needs. After all, without these detailed images, areas of disease or infection that need immediate attention from our staff could go unnoticed. Here at Flenniken Family Dentistry, we're happy to offer digital X-ray technology that's simpler and safer than traditional means.
When capturing a digital X-ray, we use an electronic sensor to record a detailed image of your teeth and jaw. Then, this image is transferred to our computer system in a matter of seconds for easy viewing – no tedious waiting required. Our team members rotate the image, magnify it, and even color-code it so patients understand what they're seeing. Better yet, digital X-rays emit up to 90% less radiation than film-based machines.
More to Explore
Laser Dentistry Sedation Dentistry Restorative Dentistry