Dental Implants in Carlisle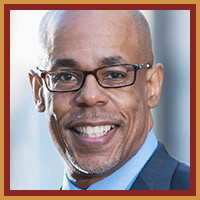 Whether it's just one tooth or several, the loss of a fully natural smile can have devastating consequences for patients. Not only does oral health suffer, but your self-confidence and enthusiasm can be dealt a blow as well making it hard to look in the mirror. Thankfully, our team of accomplished doctors at Flenniken Family Dentistry is proud to offer the ideal solution for many patients – dental implants. Implants transform your smile for the better providing you with the valuable health and aesthetic benefits you've been missing. If you're interested in undergoing an implant consultation, contact our Carlisle, PA office today.
Choosing Dental Implants
Good oral health and sufficient jawbone density are the most important factors when determining whether a patient is right or not for dental implants. Additional procedures may be required to correct these concerns before we agree to place new implants. Above all else, we ask that prospective candidates commit to attending regular check-ups and cleanings here in the Carlisle area.
The Implant Process
After our team has carried out a thorough evaluation and found that you're the right candidate for dental implants, our first step will be to surgically place them within your jawbone. One of the benefits of coming to Flenniken Family Dentistry is that we offer this procedure and all the other steps of the dental implant process in-office. Other dentists refer patients to outside specialists. We hope this makes treatment smoother and more comfortable.
Once your implants have been successfully placed, they need time to bond with natural oral tissue and create a sturdy foundation for new teeth. This process typically requires at least a few months. Once the healing process is complete, patients return to our Carlisle practice so we can create and place custom, quality restorations over the implants completing the new and improved smile.
Restoration Options
In cases of single implants, an all-ceramic crown is the best choice for restorations because of the aesthetic quality and conservative nature. When replenishing multiple teeth, on the other hand, patients have more options. Our doctors typically recommend the use of an implant-retained prosthetic, which securely attaches over a small number of implants and replicate a whole portion of your smile all at once.
There are many benefits to choosing dental implants over other, more traditional reconstructive options. These include:
In most cases, our team preserves much more natural tooth structure with implants.
Patients don't have to follow frustrating or inconvenient instructions when caring for their dental implants. Regular oral hygiene and routine check-ups at Flenniken Family Dentistry keep them healthy. Better yet, patients enjoy all the same foods as before!
Dental implants actually replicate the entire structure of the lost tooth including the root that's hidden under gum tissue. This root is responsible for stimulating the jawbone, which helps a patient's smile stay full and healthy over the years.
Dental implants can last for 20 years, 30 years, or even the rest of the patient's life.
More to Explore
Laser Dentistry Sedation Dentistry Restorative Dentistry