Rejuvenate Function with Restorative Dentistry in Carlisle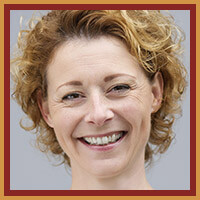 Truthfully, most people fall victim to some kind of oral health issue at one point or another. What's most important in these instances is that you have a trusted dental team to turn to for valuable support and skilled attention. Several restorative options are available at Flenniken Family Dentistry, from the repair of individual teeth to a personalized full-mouth reconstruction plan. Whatever your needs are, Dr. Neil Flenniken, Dr. Suzan Rismani-Flenniken, Dr. Stephen Capiotis, Dr. Joseph Olivetti, and Dr. Marvin Berger can help. Contact our Carlisle, PA office today to schedule an appointment. New patients from Newville, Mt. Holly Springs, Boiling Springs, and the Carlisle area are welcomed as well.
Traditional Crown & Bridge
Are you suffering from a tooth that's decayed, damaged, or missing altogether? A custom-made crown or bridge from Flenniken Family Dentistry solves these problems in a satisfying fashion for patients.
Dentures & Partials
If you've suffered a major amount of tooth loss, a custom-made full or partial denture could give you back the smile you're missing in a convenient and reliable fashion.

Fillings
Teeth have decayed, cracked, or been damaged due to traumatic injury, fillings are used to restore the strength and integrity of the tooth restoring fully, healthy dental function. When we place a filling at Flenniken Family Dentistry, we begin by removing the decayed or damaged portions of teeth. Once the affected material is removed, the cavity is refilled with restoration materials to restore the shape and structure. Fillings exist not only to repair damaged teeth by to prevent further damage by sealing out bacteria that may lead to dental damage.
In the past, our team relied mainly metallic, amalgam fillings, but today, we offer a variety of high quality restoration materials including porcelain, plastic, silver, or gold. Depending on unique needs, our Flenniken Family Dentistry team helps patients choose the ideal material for the size and shape of the filling, cost, and biocompatibility. Keep reading to find out more about each of the most common restoration materials.
Porcelain fillings these durable, long-lasting materials are great for small fillings and more structurally complex restorations like inlays and onlays. Porcelain fillings are custom-crafted in one of our trusted dental labs. When the filling is returned to our team, the dentist bonds it to the tooth. These fillings are shaded to closely match the natural tooth color.
Composite resin fillings are custom shaded to match the color of damaged teeth for a superior cosmetic appearance. These fillings are sometimes called direct fillings as they are shaped and hardened in place on the damaged tooth. Not as durable as other materials, composite resin may not be the best solution for large fillings, and they are vulnerable to staining over time.
Silver (amalgam) fillings the most budget friendly filling material, amalgams are extremely resistant to wear, cracking, and breaks over time. However, their dark coloring makes a noticeable mark on patients' smiles compared with composite and porcelain options. Thus, most dentists do not recommend these materials for front facing teeth.
Gold fillings hand crafted in our trusted dental lab, offer excellent results that are long lasting and durable. Though gold is noticeable and can be expensive, it is one of the most biocompatible options making it an excellent option for patients with sensitivity to other materials.
More to Explore
Preventive Dentistry Laser Dentistry Sedation Dentistry