Oral Surgery in Carlisle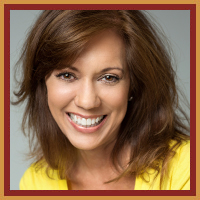 For many patients, oral surgery is a stress-inducing concept. At Flenniken Family Dentistry, Dr. Neil Flenniken and Dr. Suzan Rismani-Flenniken are dedicated to taking the anxiety out of oral surgery. That starts by keeping patients in our comfortable, state-of-the-art practice where they feel welcome and have already established trusting relationships with our team. In the experienced hands of our dentists and team, patients receive high quality surgical care including crown-lengthening procedures and wisdom tooth extractions. Flenniken Family Dentistry is here to help patients with all of their surgical needs in one convenient location. If you want to learn more about our services, please contact our talented staff in Carlisle, PA. We're here to help!
Crown Lengthening
Whether patients are concerned with a "gummy" smile or are in need of extensive restoration like dental crowns, bridges, or root canal therapy that requires greater access to healthy dental structure, crown lengthening may be your best option. By carefully removing and reshaping gum tissue, crown lengthening exposes healthy underlying tooth enamel for a beautiful smile.
Wisdom Tooth Extractions
Third molars, commonly referred to as wisdom teeth were once an integral part of dental development. Our ancient ancestors daily consumed course, unrefined foods that broke down tooth enamel, and without any of the luxuries of modern at-home and professional dental care, by the late teen years and early twenties, a third set of tough back teeth were necessary. Today, our modern diets and superior dental care make this third set of molars unnecessary at best and troublesome at worst. For the most part, patients' jaws lack adequate room for another set of molars leading to impaction (teeth unable to fully erupt) or misalignment. In rare cases, patients are able to keep their wisdom teeth without concern, but most often wisdom teeth lead to oral health concerns or damage to surrounding teeth making extraction necessary. Learn more about how our Carlisle, PA practice handles wisdom tooth extractions.
Regeneration & Bone Grafting
If patients interested in dental implants are in need of additional bone density to support their restoration, we may recommend bone regeneration or grafting. Typically performed in combination, regeneration and grafting procedures restore bone density. In most cases, we begin by grafting new bone material onto existing bone and use membranes over these grafts to guide regeneration and stimulate natural bone tissue development.
Tooth Extractions
We work hard to help patients keep their naturally healthy smiles, but sometimes, the best at-home and in-office hygiene routines cannot save damaged teeth. The loss of a single tooth has a huge impact on oral health, overall wellbeing, and cosmetic appearance, and part of our treatment plan includes restoring smiles following extraction. The following situations may make tooth extraction unavoidable:
Decayed teeth without adequate healthy dental structure to support restoration
Tooth abscesses or infections that severely damage teeth
Gum disease so advanced that tooth loss is unavoidable
Incorrectly positioned teeth
In preparation for orthodontic treatment
Impacted teeth, inability for a tooth to erupt from the gum line
Broken or fractured tooth or tooth roots
Before we recommend tooth extraction, Dr. Neil Flenniken and Dr. Suzan Rismani-Flenniken carefully examine the entire dental structure using high-definition x-rays and diagnostic tools. We not only weeks to ensure that extraction is completely necessary, but to provide the most thorough information about the impact of extraction on remaining healthy teeth.
Following extraction, patients may experience some mild pain or discomfort of the affected area as they heal. Most patients are able to manage pain using over the counter pain relievers, and alternating ice pack placement at intervals of 10 to 20 minutes on then off. If pain is not significantly reduced within a week and almost complete gone after two weeks or you experience pain, bleeding, swelling or fever, contact our team for follow up care.
More to Explore
Preventive Dentistry Laser Dentistry Restorative Dentistry