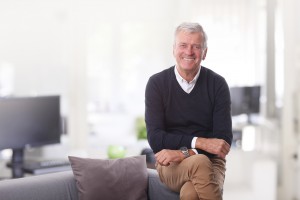 Flenniken Family Dentistry offers comprehensive, comfortable, and caring services to those who are missing teeth. One option we offer those with missing teeth are dental implants in Carlisle. Dental implants are a preferred solution to resolve tooth loss because they allow you to invest in your smile and oral health with a permanent option. While dental implants are very successful and widely performed, we understand that you have questions about the process. As your trusted dentist in Carlisle, we have the answers to your top questions.

How Do I Begin the Process of Getting Dental Implants?
If you are interested in treating your tooth loss with dental implants, you will first need to undergo an analysis from a dentist in Carlisle. While dental implants do offer over a 95 percent success rate and are a great option for almost everyone, they aren't the right option for certain people. You will need to undergo an evaluation to determine if you are a candidate for dental implants. During the consultation, your dentist will evaluate the health of your gums and your jaw's bone dentistry. In addition, it will be determined if you have certain medical conditions that may place you at a higher risk of dental implant failure.
How Do I Choose a Qualified Dentist?
Choosing a dentist who is qualified to handle the dental implant procedure can be a challenge. While general dentists do have a wide scope of knowledge, they may not have the training or qualifications to handle the implant placement. Prior to selecting a dentist to perform your procedure, you need to check the training, qualifications and experience of the dentist you are considering. If you are interested in having the entire procedure handled in one office, it's best to choose a prosthodontist or a dental implant specialist.
Can I Really Get Dental Implants in One Day?
In theory, yes, you can get dental implants in one day, but the odds of being a candidate for same-day implants is very rare. Despite the new advertisements claiming to provide same-day implants, very few are actually candidates for same-day dental implants. There are strict requirements and a prequalification process that will determine if same-day implants are right for you.
What is the Responsibility of the Dentist?
When you visit the dentist for dental implants, your dentist has certain responsibilities. Part of their responsibilities include performing a thorough evaluation of your oral health to determine if dental implants are right for you. Then, they must discuss their findings to ensure you understand the results they've found. Should you be a candidate for dental implants, your dentist should completely explain the entire process, procedure, risks, benefits, and recovery. They must answer your questions and address your concerns as part of their legal and medical responsibility.
Your Dentist for Dental Implants in Carlisle
Dental implants offer a long-term solution to treat tooth loss with a natural-looking and functioning solution. If you're interested in gaining a new smile with dental implants, we encourage you to call our office for a consultation.