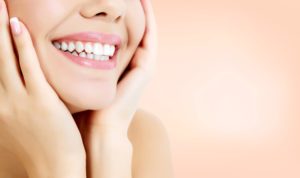 If you didn't hit the genetic jackpot or your teeth are showing signs of wear and tear, you can have a flawless smile with cosmetic dentistry. Contrary to common rumors, you don't have to be rich or famous to revamp your pearly whites. There are solutions to fit all budgets, and you won't need invasive procedures. Here are 5 affordable and minimally invasive solutions to achieve the smile of your dreams.
1. Teeth Whitening
Teeth come in a variety of shades and tones naturally. Not to mention, they change color over time. Poor oral hygiene, smoking, or drinking a lot of coffee can turn your teeth yellow or brown.
A professional whitening treatment can get your smile 8 shades whiter. Whether an in-office system or an at-home kit, surface and age-related discoloration can be improved significantly. Results can last for several months or years with the right aftercare routine.
2. Invisalign
If you missed your chance for braces as a child or your teeth have shifted over the years, you don't have to worry about metal brackets or wires affecting your professional image. Invisalign uses clear aligners that are worn over your teeth to fix your bite and alignment.
The nearly invisible treatment takes about 12 months, and your dental insurance may cover some of the cost.
3. All-Ceramic Restorations
Nothing tells your age like metal fillings or crowns. Although they were the go-to materials for generations, modern restorations are made of tooth-colored materials.
Replacing old restorations with composite fillings or all-ceramic crowns will provide natural-looking results. You won't have to worry about an old filling giving away your age by making the swap.
4. Porcelain Veneers
Veneers are a great option for people interested in addressing many imperfections, like stains, chips, and gaps. You won't have to undergo multiple procedures or pay for several treatments.
You can achieve dramatic improvement after just 2 appointments using a minimally invasive solution. Porcelain allows veneers to be thinner than ever before, so less of your enamel is removed during the bonding process.
5. Cosmetic Bonding
Cosmetic bonding offers a lot of bang for your buck because it can treat many minor issues quickly, like stains or chips. A composite resin material blends in with your enamel and can last for several years before needing to be replaced.
Invest in a Picture-Perfect Smile
You can't put a price on the benefits of having an attractive smile. Research has found that a pleasing smile is attributed to youth, confidence, and success. You won't need extensive dental work to enhance your smile.
About Dr. Neil Flenniken
Dr. Neil earned his dental degree from Howard University and has regularly pursued advanced education in various specialties, like dental implants, sedation dentistry, and cosmetic dentistry. He is affiliated with many professional organizations, including the American Academy of General Dentistry. If you're ready to improve your smile, contact our office at (717) 836-1259 to schedule an appointment.