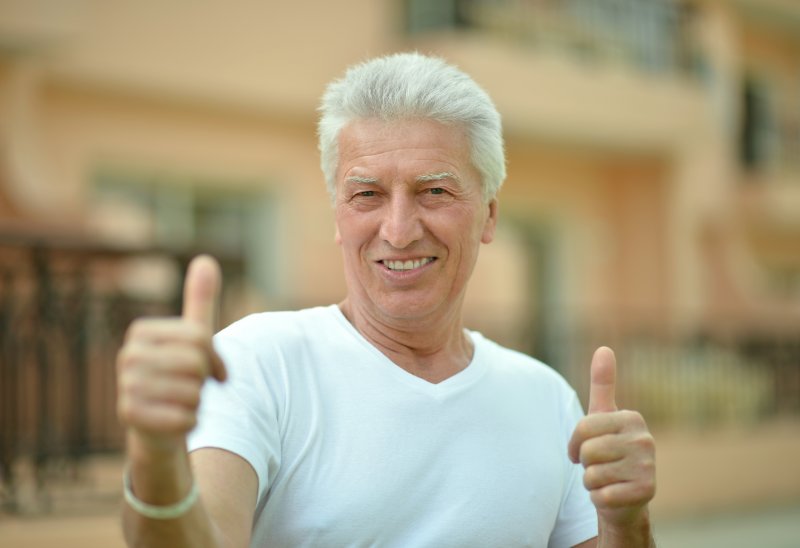 By now, the "cat's out the bag." It's no secret that dental implants are the gold standard for tooth replacement. That's because they are able to achieve what no other method can: to replace the entire missing tooth, from the root to the crown. In doing so, it provides a host of benefits that makes it a rather attractive procedure for patients to undergo. As you continue reading, you'll discover 5 reasons why the dental implant procedure has gained so much popularity.
What is a Dental Implant?
Made from high-grade, durable titanium, a dental implant is a cylinder-shaped post that is surgically inserted into the jawbone. By attaching at this level, it mimics the original tooth root in function.
Over a period of usually three to six months, the implant will fuse with the bone structure through a process called osseointegration. After this is completed and the gum tissue heals, an abutment can be added, which is also made of titanium. Its function is to anchor a porcelain restoration to the implant, leaving the patient in the position to benefit from 5 major perks!
#1 – Natural Look and Feel
By attaching at the jawbone level, dental implants provide both aesthetic and functional benefits. Thus, patients are left with natural-feeling teeth and a smile they can be proud of.
#2 – Longevity
Dental implants need to be cared for just like normal teeth. That means brushing and flossing at least two times a day is still important, as well as visiting a dentist every six months for preventive care. The reward for following these steps, though, is that a dental implant can last from 30 years to a lifetime.
#3 – High Success Rate
No one wants to undergo a medical procedure with uncertainty about its safety and effectiveness. It's comforting to know, then, that the dental implant insertion process has a 95% success rate, which can be attributed to careful planning, a proficient dentist to perform the surgery and advanced dental technology.
#4 – Lifestyle Restoration
One of the worse parts of living without a full set of teeth is the inability to eat the foods you love. Whereas traditional dentures typically only restore up to 25% of the original chewing capacity, patients who receive dental implants can expect to regain up to 95% of their natural function.
#5 – Jawbone Support
When there is prolonged tooth loss, the effects can trickle down to the jawbone. That's because it relies on tension from all the teeth to continue producing new bone cells. Thus, a vacated space can lead to bone degeneration.
As a result, the facial structure can begin to shift and there can be premature wrinkling that causes a more aged appearance.
The good news is that with the placement of dental implants, you can avoid the above-mentioned challenges and regain the life you once had. To request a visit, contact your local implant dentist today!
About the Author
A graduate of Howard University, Dr. Neil Flenniken has been practicing dentistry for the past two decades. As an Associate Fellow at the American Academy of Implant Dentistry, he has received the advanced postgraduate training necessary to safely and effectively replace missing teeth with dental implants. Dr. Flenniken treats patients at Flenniken Family Dentistry, and he can be reached for more information through his website.