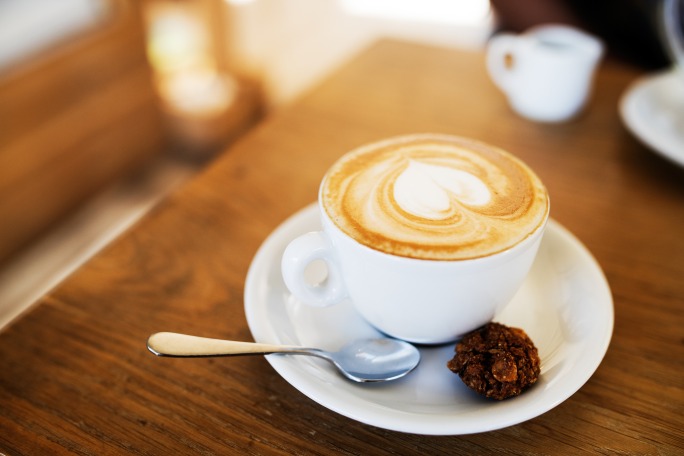 While you may think that summer would be most people's favorite season, a recent poll found that it's actually fall. Along with wearing your favorite sweaters again and getting cozy in front of the fireplace, you're probably looking forward to drinking delicious hot drinks like pumpkin spice lattes and hot chocolate. But one common question people have for their dentists is, "Are hot drinks bad for my teeth?" Keep reading to learn about the potential problems they can cause and how you can still enjoy them without damaging your smile! 
Are Hot Drinks Bad For My Teeth?
There are a few different ways hot drinks can jeopardize your oral health:
Enamel wear – When the bacteria in your mouth consume leftover sugars after a beverage or meal, they produce acids that wear away at your enamel. Unfortunately, even if you have a plain, sugar-free coffee, it also contains acids that have a similar effect. And if you have a beverage that has both sugars and acids, the impact is far worse.
Cavities – If the enamel on your teeth is chronically worn down each day from frequently having sugary hot drinks, you'll have a very high risk of getting cavities. 
Teeth stains – In addition to affecting the health of your teeth, coffee, lattes and tea also lead to stains and discoloration. 
Keeping Your Smile Healthy This Fall
First, try to limit hot drinks to just one or two a day. To counteract the effects of sugars and acids, brush at least twice a day with a fluoridated toothpaste. However, don't brush immediately after having a hot beverage because the acids temporarily soften your enamel, making it easier to wear it away. Instead, wait about 20-30 minutes.
You can also simply rinse your mouth out with water or chew sugar-free gum to stimulate salivary flow and neutralize acids. You may also want to consider swishing with fluoride (anti-cavity) mouthwash twice a day for extra protection. 
In addition to good brushing and flossing habits at home, be sure to schedule regular checkups every six months. These visits are a good way to have everything monitored so that cavities and other issues can be found and treated early on.
Enjoying hot drinks is part of what makes fall such a great season. With these tips for prevention, you'll still be able to enjoy them without damaging your teeth.
About the Author
Dr. Suzan Rismani-Flenniken has been practicing dentistry for over 20 years and has seen the importance of prevention firsthand. To help her patients minimize major dental work, she always explains how to counteract the impact of potentially harmful habits like drinking hot beverages. If you have any questions about preventing dental problems this fall, you can reach her via her website.