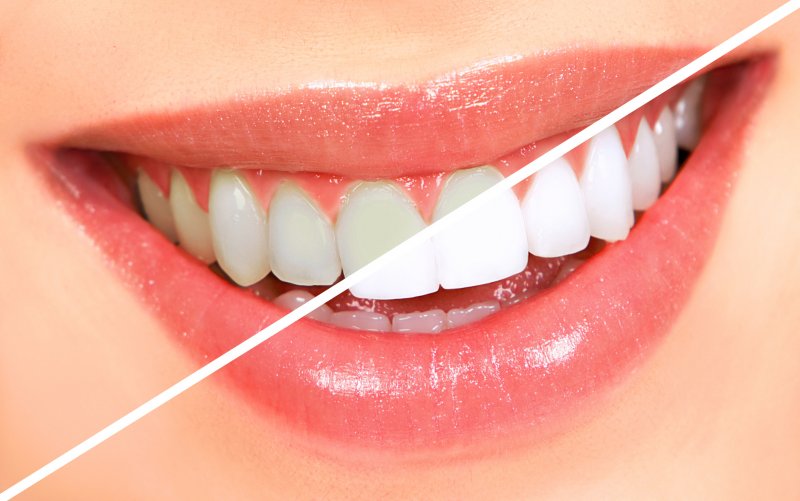 If you've ever had to purchase oral care products before, you likely saw several teeth whitening products in the same aisle. If you have tooth stains, yellow or darkened teeth, or similar cosmetic imperfections, you may have considered purchasing these products to see if they can work for you. The fact of the matter is many of them make tall promises they can't deliver on. Read on to learn the facts on what to avoid and how to actually whiten your smile (and keep it that way!)
Teeth Whitening Products to Avoid
When it comes to teeth whitening products you find over-the-counter, it's not surprising if you feel a bit confused about what works and what doesn't. If you've never used them before, you may think that picking up a whitening toothpaste is a reasonable and affordable start.
Unfortunately, these are some of the least effective in terms of lifting stains from teeth simply because the ingredients used in them are not strong enough to make a difference. Additionally, whitening toothpaste does not stay on teeth long enough in order to have a significant effect.
For this reason, it's better to opt for a product that uses trays to hold the whitening material against your teeth for a specific period of time. These tend to work more effectively than whitening gels or strips. Even so, you may want to go the professional route if you want the absolute best results that last.
Should You Consider Professional Whitening?
Whether you want the whitest smile possible or you have stubborn stains that have been around for years no matter how much brushing you perform, professional teeth whitening is a very popular option for those looking for noticeable improvements. In-office whitening uses professional-grade bleaching gel designed to reach the deep layers of your enamel. This is where the majority of your stains lie, and unfortunately, it's extremely difficult (or impossible) for store-bought whitening products to remove.
While in-office whitening can be completed quickly and offer exceptional results, you can also perform the same process at a slower pace with professional take-home whitening. This is ideal for those on-the-go or if you'd like to be able to perform touch-ups at home following an in-office regimen.
Maintaining Your Smile at Home
Just because you've whitened your teeth does not mean they will stay that way forever. If you want to keep your smile looking stain-free and bright as ever, you'll need to take steps to maintain it. Thankfully, these are not that much different than your day-to-day care and include:
Brushing twice a day and flossing daily
Brushing for at least two minutes at a time
Avoid exposing your teeth to richly pigmented foods, especially right after whitening
Use a straw to redirect staining liquids (i.e. coffee, dark tea, wine, etc.) away from your teeth
When you want the best results, sometimes going the professional route is the most ideal. Don't be afraid to ask a dentist directly for guidance on the best way to whiten your smile!
About Flenniken Family Dentistry
Whether you have stains and discoloration throughout your smile or you're looking for a complete cosmetic makeover, the dentists at Flenniken Family Dentistry are prepared to meet your personalized needs! Their office provides both in-house and take-home whitening solutions depending on your preferences. To schedule an appointment, you can contact them through their website.