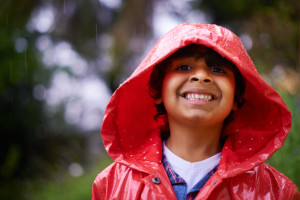 Genetics determine everything from eye color to how big your toes are, so it shouldn't come as a surprise that they play a big role in the development of your smile, too. Some genetic disorders can leave people feeling insecure about the appearance of their teeth — like microdontia. This condition causes the teeth to look too small, and they may be gapped as a result. That can lead to issues eating, chewing, and speaking. Self-confidence is likely to suffer as a result. Fortunately, porcelain veneers, cosmetic bonding, and dental crowns from your cosmetic dentist in Carlisle can help!
Your Restorative Options
Our team takes a personalized approach for each and every patient. We will evaluate your smile and determine what's causing your woes and how best to solve them. When it comes to a genetic disorder like microdontia, a comprehensive approach may be best. Treatment plans for rebuilding a smile may include one, two, or all of the cosmetic and restorative treatments listed below.
Porcelain Veneers
Porcelain veneers are wafer thin coverings that are bonded onto the front surface of the teeth that show when you speak and smile. Here, they remake the size, shape, color, and overall appearance of healthy teeth.
If this is the right cosmetic treatment for you, expect it to be completed over the course of two visits. Your dentist first removes a small portion of enamel from the surface of each tooth. A mold is taken of the teeth, and the information is sent to our laboratory. Here, your veneers are created from beautiful porcelain. They are securely bonded onto the teeth soon after.
Dental veneers are a suitable treatment option for many patients and can last for many years with proper care and maintenance.
Cosmetic Bonding
Cosmetic bonding is a treatment in which your dentist uses composite resin to add structure to a weak, worn, broken, or otherwise inadequate tooth. This method offers a more affordable alternative to porcelain veneers, and it can solve a variety of dental issues.
When children need a restorative solution for problem teeth, choosing affordable, noninvasive cosmetic bonding can prevent the need to replace more costly or complex restorative work later on.
Dental Crowns
For teeth that have suffered significant structural damage, dental crowns can provide renewed strength and stability for years to come. Also known as a cap, a crown is a thin covering that is manufactured according to the specific dimensions of your tooth. It is bonded securely around the affected tooth over the course of two visits to Flenniken Family Dentistry. Porcelain crowns work well for teeth in the front of the smile, while sturdy gold or metal alloys may be prefered for those in the back of the mouth.
Let's Discuss Your Treatment Plan!
Are you suffering from severe dental issues that affect the form and function of your smile? Please don't give up hope on your most confident, beautiful self — your trusted cosmetic dentist can help! Request an appointment at Flenniken Family Dentistry today.