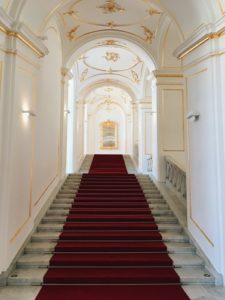 You can't put a price tag on the confidence that's attributed to a beautiful smile; however, you're not made of money either. Although you'd like to have the smile of your dreams, you've heard cosmetic dentistry is expensive, which is why only celebrities have perfect teeth. Contrary to what you might believe, people from all walks of life turn to their cosmetic dentist for a picture-perfect smile. You have more options than ever to fix a variety of aesthetic issues using a treatment that will fit your budget. Here are 4 of the most common procedures to transform your smile.
1. Teeth Whitening
It's easy to feel insecure about brown or yellow teeth. You've likely tried several OTC whitening products to fade stains and discoloration, but they didn't give you the results you wanted. You can stop throwing money down the drain and get your teeth up to 8 shades whiter with the help of your cosmetic dentist. Professional treatments contain a highly-concentrated whiten agent to deeply penetrate the enamel. You'll enjoy noticeable, lasting results to stop wasting money on whitening toothpaste, strips, and other products.
2. Cosmetic Bonding
Also known as dental bonding, minor aesthetic flaws can be fixed after just one appointment. A composite resin material is used to treat chips, cracks, exposed tooth roots, and other concerns. The material is customized to match the color of your teeth to blend in with your enamel, so no one will notice it's there. The minimally invasive procedure can improve the health, function, and appearance of a single tooth or several teeth. Many patients choose cosmetic bonding over other treatments, like veneers, because it's affordable and can last for a decade or longer.
3. Invisalign
Invisalign is the ideal orthodontic system for people who don't want to worry about the noticeability or restrictions of metal braces. Clear aligners are worn over your teeth to move them into position without brackets and wires. Properly aligned teeth are easier to clean to lower your risk of tooth decay and gum disease. Invisalign is an investment because you'll reduce your long-term oral health expenses while achieving the beautiful smile you deserve. Unlike other cosmetic procedures, many dental insurances can be used to offset the cost of clear aligners.
4. Porcelain Veneers
A veneer can instantly cover multiple aesthetic concerns using just one treatment. Bonding it to the front surface of a tooth can hide discoloration, chips, cracks, and gaps between teeth. Modern veneers are made of porcelain, so they are thinner and look natural. Although they are more expensive than other treatments, they can be the most cost-effective because you won't need multiple procedures.
Don't spend another day feeling embarrassed by your teeth. Get a red-carpet smile using the latest innovations in cosmetic dentistry.
About Dr. Neil Flenniken
Dr. Flenniken earned his dental degree from Howard University and has completed additional training in cosmetic dentistry at the Las Vegas Institute for Advanced Dental Studies. For over 17 years, he has helped his patients achieve their best smiles. If you're ready to revitalize your smile, contact our office today.