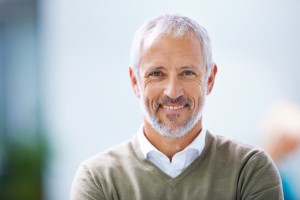 From tooth decay to unexpected injury, a number of factors can cause your oral structures to malfunction. Problems can range from your teeth and gums to your jaw joint and the alignment of your bite. And an issue in one of these areas can throw everything else in your mouth out of whack, too. For example, a malfunctioning TMJ (temporomandibular joint) puts people at a greater risk of developing tooth decay and gum disease, among other issues. When a comprehensive solution is needed for repairing or improving a smile, your dentist in Carlisle, PA offers full mouth reconstruction.
What Is a Full Mouth Reconstruction?
It's just what it sounds like — a treatment that rebuilds your malfunctioning oral structures to improve the form and function of your mouth. After a full mouth reconstruction, you'll enjoy all the benefits of a beautiful, functioning, pain-free smile.
Sometimes called a full mouth restoration, the method pulls from several areas of dentistry to solve any number of issues. The total treatment time varies on the procedures needed. Dental implants, for example, take up to one year to complete. The treatment for Invisalign, clear braces for adults and teens, is also completed in one year, on average. Other services, like root canals, extraction, fixed bridges, and most cosmetic treatments, are completed in several weeks.
Some of the most common procedures performed in a full mouth reconstruction include the following.
Restorative dentistry: Tooth colored fillings, endodontic treatment (root canals), tooth extraction, and periodontal treatment for gum disease.

Cosmetic dentistry: Porcelain veneers, cosmetic bonding, teeth whitening, clear braces with Invisalign.

Dental implants: When one or more teeth are already missing or are past the point of saving, dental implants provide a comprehensive solution to tooth loss. Unlike other options, they give you back the missing tooth as well as its root, for better oral health and a lifetime of sturdy, stable teeth.
At Monarch Dentistry, we know visiting the dentist can be uncomfortable. Many patients experience moderate to severe fear or anxiety at the thought of undergoing any of the treatments we've mentioned above. That's why we are happy to provide people of all ages with options in sedation dentistry. Nitrous oxide (laughing gas), oral conscious sedation, or IV sedation can help you relax through the entire full mouth reconstruction process, from beginning to end.
Your Unique Treatment Plan
To determine the route of action that is best for you and your unique oral structures, your dentist will thoroughly examine your mouth and discuss any relevant information with you. What are your own smile goals? What are the areas of greatest importance, for you? Together, you and your dentist will agree on a plan of action that best meets your personal desires, your budget, and your lifestyle.
Big change is possible at Flenniken Dental. If you are ready to get started on your full mouth reconstruction in Carlisle, PA, please do not hesitate to get in touch with our office! Contact us to schedule an appointment today.