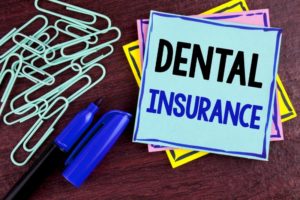 As the end of the year approaches, you might have a lot on your mind, from various celebrations to tax paperwork and more. However, you should also be sure to squeeze a dental appointment onto your year-end to-do list. Having your teeth looked at before 2019 arrives can save you money and help you get the most out of your dental insurance. In fact, if you don't use your benefits now, you could end up losing a significant amount of money! Let's talk about how you can take advantage of your coverage in a way that helps out your smile and your wallet.
Benefits Expire at the End of the Year
The vast majority of dental insurance policies operate on a calendar-year basis; each year, they give you an annual maximum that you're allowed to use for various types of dental work. Usually, this maximum is somewhere between $1,000 and $1,500. Whatever portion of that money you don't use by December 31 disappears forever; it won't roll over into the following year.
Sadly, less than three percent of people meet or exceed their annual maximum each year. That means that most families are losing out on hundreds of dollars of dental treatment! For example, if you only visit the dentist once within a 12-month period for a basic checkup, and the appointment costs around $300, you could have $700 of leftover benefits that go to waste!
Of course, all of this isn't to say that you should get dental work done just because you have available benefits. Rather, you should attend biannual checkups and be diligent about following through with any other treatments that your dentist recommends.
Maximizing Your Insurance Coverage
Here are a few tips to help you get the most out of your dental benefits this year:
Schedule a checkup If your exam reveals any issues that need advanced treatment, you may still have time to get it done before December 31.
If you need extensive dental work, consider scheduling it across two calendar years. Doing so will enable you to take advantage of two annual maximums rather than just one.
Rely on the advice of the friendly folks at your dentist's office. They know the ins and outs of how insurance works, and they'll be happy to share their wisdom with you.
Familiarize yourself with the details of your insurance policy. The more you know, the better equipped you'll be to make decisions that are good for your smile and your budget.
2018 will be over before you know it! Be sure to schedule your next dental appointment soon so you don't lose the opportunity to get the most out of your insurance policy!
About Our Practice
Drs. Neil Flenniken and Suzan Rismani-Flenniken lead the team of talented dental professionals in our office. They provide comprehensive dental services and are happy to work with most insurance companies in order to help patients afford their treatment. To learn more about our payment policies and the treatments we offer, contact us at 717-249-7777.