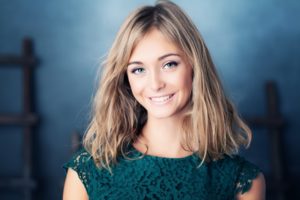 When was the last time you visited your dentist? Did your parent schedule your last dental appointment? If so, you might know that you're overdue for a dental visit, but you don't know exactly what your smile needs or what you want to accomplish.
Thankfully, your dentist doesn't want you to waste any unnecessary time or money. This week's blog post is going to cover two different types of dentistry: restorative care and cosmetic care. Continue reading to learn more.
What is included in cosmetic dentistry?
Do you feel 100% confident in the way that your smile looks? If not, you could actually benefit from cosmetic dental work! There are a variety of dental services that a cosmetic dentist can complete for you to sole improve the aesthetics of your smile. Some of the most popular services are:
Professional teeth whitening removes stains from your teeth.
Invisalign clear braces work to guide your teeth into the correct places with easy to use, discreet aligning trays.
Porcelain veneers can cover more than one cosmetic flaw with simple dental porcelain.
All-ceramic dental restorations work to hide your dental work by using tooth-colored materials, like if you need a crown to cap a damaged tooth.
Cosmetic dental bonding for a variety of services including filling gaps, chips, and cracks on your teeth.
What does restorative dentistry do for patients?
There are many ways that a smile can become damaged. It could be because of years of wear and tear on your teeth. It might have even been a dental accident that cracked or knocked out your tooth. This is where restorative care comes in. Your dentist wants to make sure that you always have a mouth full of stable, functional teeth. Here are some of the restorative services offered:
Dental crowns to cap a damaged tooth
Dental bridges to replace missing teeth that are right next to one another.
Full and partial dentures work to help patients replace teeth in whole arches or sporadic missing teeth.
Tooth fillings to repair areas of tooth decay.
Dental implants are a modern way to replace teeth by replicating the root of the tooth and the crown.
If you have missing teeth or damaged teeth that need to be replaced, you should consult an expert dentist that specializes in restorative care. The same goes for if you want to improve the aesthetics of your smile. Meet with your cosmetic dentist sooner than later to get started!
---
About Our Office
Here at Flenniken Family Dentistry, we make sure that our patients have a functioning smile at all times! If you have the structure and oral health, it's always a great time to explore getting the dream smile you want as well. Contact us today to get started.