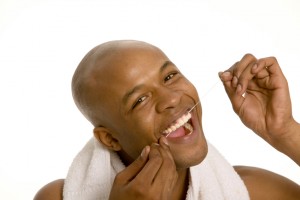 Are you searching for a new dentist in Carlisle? If so, we encourage you to check out the team at Flenniken Family Dentistry. We're the professionals offering the top three qualities you and your family need from the dentist: experience, a commitment to continuing education, and an array of services for all of your loved ones. Learn more about what we have to offer our patients, then schedule an appointment today!
Significant Experience In Dentistry Matters
Dentists add to their skill set throughout their careers, and choosing a dentist who has significant experience is a great way to ensure you receive the best care for a lifetime to come. At Flenniken Family Dentistry, our dentists have been practicing in Virginia for decades. Dr. Neil Flenniken has over 17 years of experience in cosmetic and implant dentistry, and Dr. Suzan has been practicing since she graduated dental school in 1997 — and the rest of the doctors on our team add many decades more to our collective experience. When you visit Flenniken Family Dentistry, you can feel confident that you're receiving the utmost in trusted dental care.
Find an Array of Services For You and Your Family
Maybe right now you just need a dentist who can provide a checkup and cleaning or a simple restorative treatment like a tooth-colored filling. But what about years from now, when you may need a dental implant or wish for cosmetic treatments to improve the appearance of your smile? You don't want to have to start the search all over again. Choose a dental team offering a comprehensive list of services from the get-go. Flenniken Family Dentistry provides general dentistry services alongside cosmetic procedures like porcelain veneers, Invisalign, and professional teeth whitening. And with a team full of doctors offering a variety of experiences and specialties, we are usually able to offer all of our services from the comfort of our office with no need for outside referrals.
And an Emphasis on Continuing Education
The world of dentistry is continually advancing, and with it, our treatments are growing more comfortable and efficient than ever. You need a dentist who stays on top of the latest advancements in dental technology. At Flenniken Family Dentistry, our team of doctors is committed to keeping up-to-date with what's going on in our field by regularly engaging in continuing education courses and professional development opportunities. Our team is made up of active members of the American Dental Association, the Academy of General Dentistry, the American Academy of Implant Dentistry, and the Harrisburg Area Dental Society among other professional organizations.
Come See Us at Flenniken Family Dentistry!
At Flenniken Family Dentistry, we are pleased to offer our patients a valuable combination of experienced, varied, and educated dental care. When was the last time you actually looked forward to visiting the dentist? It's possible. If you need a dentist providing superior care in Carlisle, don't hesitate to get in touch with us. Request an appointment today!