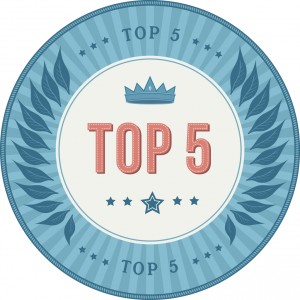 You've been brushing and flossing your entire life – you do it twice a day, every day. While you always prioritize your oral hygiene routine at home, you sometimes go on autopilot because you've been doing it for so many years. What can you do to make taking care of your teeth at home more exciting? Try using these top 5 tips from the team at Flenniken Family Dentistry, your superior dentist in Carlisle.
What Are The Top Five Ways I Can Improve My Oral Health At Home?
Our team has put together their 50 years of combined experience to bring you the five best ways to brush up your oral hygiene routine at home. Follow these tips to make your regimen fun and to keep your smile happy:
Music – A soundtrack makes everything better. And, since many people don't brush long enough, putting on a 2-3 minute song is a great way to not only keep an eye on your time, it also makes the experience enjoyable. Try exciting music in the morning to get ready for your day, and relaxing music at night to prepare for bedtime.
Make It Electric – Manual toothbrushes work just fine, but switching to an electric toothbrush can make all the difference. Not only does it apply the correct pressure, it takes the work out of brushing.
Switch It Up – Tired of regular toothpaste? Switch to a toothpaste that has stannous fluoride as the active ingredient. It's naturally antibacterial and doesn't have any of the potentially negative effects triclosan Or, embrace your inner child by grabbing a tube of kid's toothpaste once in a while – just make sure it has fluoride in it to keep your teeth strong.
Tongue Twister – Your tongue is a vital part of your oral health, so take care of it like you should by gently brushing. This will help you win the batter against bacteria in your mouth. Many toothbrushes have built-in tongue cleaners on the backside of them, or you can go big by trying a special tongue brush and enzyme-based foam cleanser.
Add On Something New – Do you skip mouthwash? Rinsing away germs is the finishing touch on a good at-home routine. Or, are you tired of regular, mundane dental floss? Try a satin-style dental tape instead.
BONUS TIP – See Your Dentist – No matter how great a job you do at home, you'll always need professional care. Visit us at least twice a year for thorough exams, cleanings, and x-rays to keep your smile perfectly healthy.
Now that you have the best ways to revitalize your oral hygiene at home, schedule your appointment with Flenniken Family Dentistry today to get the professional care you need to make sure your smile is happy and radiant!