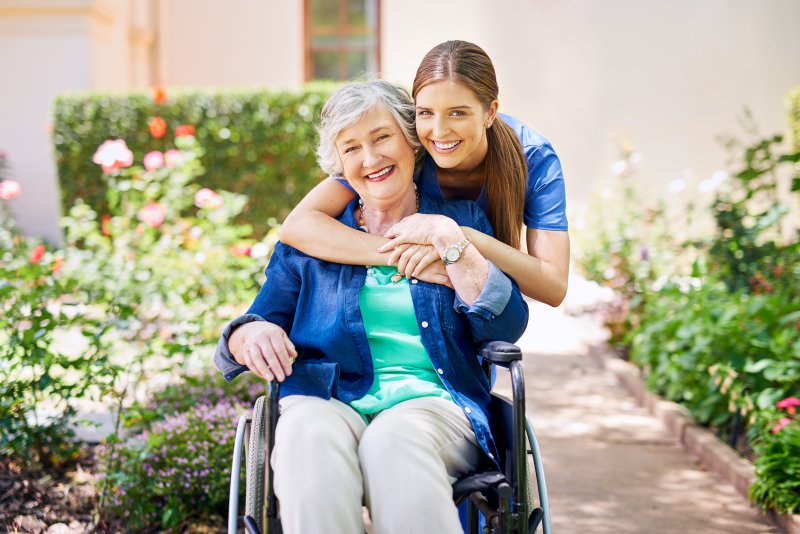 Do you have a close relative who is in assisted living? Although they may be getting the help they need for a quality life, it's also important that they receive preventive dental care. Certain oral issues like tooth decay and gum disease can lead to more serious conditions, such as infection and heart attacks if left untreated. Read on to learn three essential reasons why a dentist for seniors in assisted living is necessary for their overall health!
Reason #1: Regular Checkups Allow for Preventive & Early Treatment
Tooth enamel starts to wear down as we age, along with receding gums, which can make us more vulnerable to dental health problems. For this reason, seniors need to receive regular checkups from their dentist, as they'll be able to detect and address issues early on. Not only will this help them maintain clean and healthy smiles, but routine treatments will also protect their overall well-being in the long run. Their dentist can also provide oral cancer screenings to help identify any signs of precancerous/cancerous growth, that way they can treat it as soon as possible.
Reason #2: Preserve the Teeth & Gums
One crucial way to keep your teeth and gums safe is by brushing and flossing them every day. Doing so can effectively remove debris, bacteria, and plaque buildup from between your pearly whites, reducing the risk of decay and periodontal disease. Seniors who struggle to do this on their own will need their caretakers to ensure they maintain this routine. Having them keep a low sugar diet can also help them avoid cavities.
Reason #3: Provide Solutions for Replacing Missing Teeth
Many people over the age of 65 have partial or complete tooth loss, which can be due to gum disease, decay, or injury. With their dentist's help, seniors may have various high-quality options for replacing their missing pearly whites. These procedures may include crowns, bridges, dentures, and dental implants. Not only can these treatments restore and improve their dental health, but the results can also boost their confidence in their smile again!
By regularly visiting their dentist, seniors will be able to make the most of their oral and overall health for years to come. Those who are in assisted living should still have access to convenient dental treatments, that way they can enjoy the beautiful and healthy smile they deserve.
About the Author
Dr. Neil Flenniken earned his dental doctorate from Howard University in Washington D.C. and has provided excellent care for over 17 years. He's also a member of the Academy of General Dentistry and the American Academy of Implant Dentistry. He offers multiple comprehensive treatments, including dental checkups/cleanings, dentures, and dental implants to help preserve and restore good dental health. If you'd like to schedule an appointment for a loved one, feel free to visit our website or call 717-249-7777.