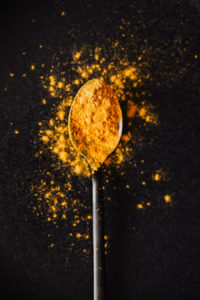 Teeth come in a variety of tones and shades naturally, and it is normal for them to change color over the years. If your pearly whites aren't as bright as they used to be, turmeric is a popular remedy for a bright smile, but is it safe? Here are a few things you should know before using turmeric for teeth whitening. 
The Popularity of Turmeric for Teeth Whitening
Turmeric is a common spice that's used around the world for its natural healing properties. It has been used for centuries as an herbal remedy for various minor health concerns. However, it can also be found in many home dental products, especially those targeting tooth discoloration.
Despite many personal testimonials, the American Dental Association doesn't have any scientific evidence to support that the spice can whiten your teeth. Often, the results people see are from other ingredients in OTC products, like baking soda or peroxide.
Although turmeric may not treat discoloration, don't disregard it yet because it can lead to a healthier smile.
Oral Health Benefits of Turmeric
Research suggests that turmeric can support a healthy smile because of its various benefits, including:
Anti-Inflammatory Properties
Turmeric has been shown to reduce inflammation, which can help treat gingivitis, the earliest stage of gum disease. With 50% of adults having the preventable infection, adding turmeric to your oral hygiene routine can help you avoid tooth loss.
A study by Bharati Vidyapeeth Deemed University found that turmeric mouthwash is effective in reducing plaque buildup. With the right brushing and flossing habits, you can give your smile strong protection against plaque and the bacteria hiding in it.
Options for Teeth Whitening
The solution for a bright smile may not be in your spice cabinet, but you can still get the results you want. Don't waste any more money on OTC products or questionable home remedies. Instead, contact your dentist for teeth whitening.
After examining your mouth and learning more about your goals, your dentist will recommend a professional whitening system:
In-Office Teeth Whitening: A highly concentrated whitening agent is applied to your teeth. A special dental light is used to activate the whitening ingredients to get your teeth up to 8 shades whiter in about 1 hour.
At-Home Teeth Whitening: You can enjoy the convenience of an OTC product and the results of an in-office treatment from the comfort of your home. Your dentist will give you everything you need to use at home for 2 weeks to significantly whiten your teeth gradually.
If you're ready to take years off your appearance or boost your self-esteem, contact your cosmetic dentist today to start your journey to a brighter smile.
About Dr. Neil Flenniken
Dr. Flenniken achieved his dental degree from the Ohio State University and has completed advanced education in general dentistry, cosmetic dentistry, dental sedation, and many other specialties. If you're looking for a qualified, reputable cosmetic dentist to improve your smile, contact our office today to request your consultation.