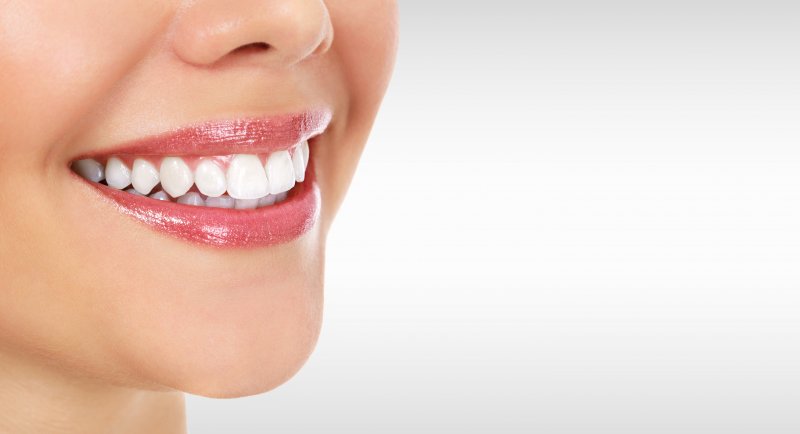 No matter how diligent you are with your oral hygiene, it can be hard to get a perfect smile. It's even harder if you haven't always been on top of your oral healthcare and are dealing with some serious cosmetic flaws. That's where veneers come in. In as little as two appointments, your cosmetic dentist can give you the straight, symmetrical, and perfectly white smile of your dreams. But what does that process entail? If you're curious, here's a rundown of what it takes to get porcelain veneers, step-by-step.
Step 1: Consultation
The first step just involves having an honest conversation with your dentist. As great as veneers are, they aren't right for everyone—you would need to ask your dentist if getting veneers is possible, or if they'll bring you closer to your smile goals. You'll also need to tell your dentist what you envision your veneers looking like so that they can begin the design process.
Step 2: Remove Enamel
Once you've decided that veneers are right for you, the next step is to prepare your teeth. If your dentist just took some porcelain and layered it over your smile, your teeth would be too thick! That's why your dentist will first remove a small amount of enamel to make room for the veneers.
Step 3: Temporary Veneers
Your teeth will need to be protected until your permanent veneers are ready, so your dentist will then fit you for a set of temporary veneers. These will adhere to your teeth with a cement strong enough to keep them in place for several weeks. This serves not only to protect sensitive teeth, but also to let you wear veneers around for a while. This will also allow you to gather opinions from others, and to adjust your veneers' appearance.
Step 4: Have Veneers Made
Once you're sure what you want your final veneers to look like, your dentist will mockup a design and send it to a lab to have it made. These laboratory artisans will have already begun to craft your veneers while you were wearing your temporaries, so they'll just use your dentist's specifications to add some final touches.
Step 5: Application
Finally, the day you've been waiting for! Once your veneers are done, you can come into the office and have them applied. The procedure shouldn't take that long, and you'll go home with a brand-new smile.
Once your veneers are attached, you're done. You can begin a new chapter of your life; one where you impress everyone you know with your beautiful smile!
About Our Practice
At Flenniken Family Dental, we pride ourselves on offering our patients truly comprehensive dentistry. No matter the issue you're facing, we can help you address it. We also have several experienced dentists on staff, so if you're interested in a complicated procedure (like veneers) we have the resources to give you one-on-one attention every step of the way. If you have any questions about the process of getting veneers, we can be reached at our website, or by phone at (717) 249-7777.