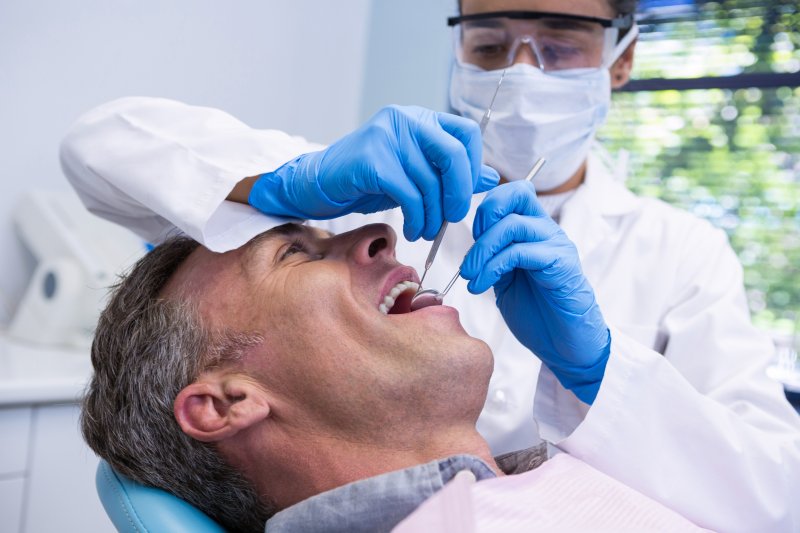 You've been hearing all your life that it's important to visit your dentist for preventive care, but sometimes it seems like a formality that maybe you could avoid. New data on the growing problem of oral cancer suggests otherwise, though. Read on to learn why it's so important to visit your dentist every six months, and discover how these appointments could possibly save your life!
The Growing Problem of Oral Cancer
This year, in the U.S. alone, the number of oral cancer diagnoses are expected to eclipse the 50,000 mark, with over 11,000 of the cases projected to end fatally. To combat these numbers, dentists around the country have joined ranks to reverse the trend by designating April as National Oral Cancer Awareness Month. The primary focus is on preventive care, which includes an oral cancer screening.
How Does Oral Cancer Develop?
The disease typically forms in the flat cells that cover the mouth, tongue and lips, and studies show that one of the main contributors is the untreated growth of oral bacteria. The good news is the disease is quite treatable when it's identified early, with a five-year survival rate of over 75%. However, the chances of remission drop considerably if the disease is allowed more time to develop.
How to Fight Back
As mentioned earlier, preventive care is your best line of defense against the development of oral cancer, and it also provides the best route for recovery. Here are some specific benefits:
Cleaning – A professional cleaning removes any lingering plaque and tartar that could contribute to the development of oral cancer down the road.
Examination – Its purpose is to identify any tooth or gum decay that could lead to gum disease, which can be a gateway to oral cancer if left untreated.
Oral Cancer Screening – During a routine screening, the dentist will look and feel for the usual warning signs of the disease.
How an Oral Cancer Screening Works
The screening is usually divided into two parts: a visual assessment and a hands-on examination. Here's how each portion is executed.
Visual Assessment
This part of the screening involves your dentist looking at your face, neck, lips, inner nose and oral cavity for warning signs like asymmetrical formations, bumps, red or white spots and ulcerations.
Hands-on Examination
Next, the dentist will use his or her hands to probe your head and cheeks, jaw, chin and oral cavity for signs of any abnormal growths. If anything odd is discovered, further tests may be performed so your dentist can make an accurate diagnosis.
By committing a little more than an hour of your time twice a year, you can have the peace-of-mind of knowing that your oral and overall health are protected. So to prevent the development and spread of oral cancer, reach out to your local dentist to schedule a visit today.
About the Author
Dr. Neil Flenniken is a graduate of Howard University, and for the past two decades, he's remained committed to helping his patients live the happiest and healthiest lives possible. He performs oral cancer screenings at Flenniken Family Dentistry, and he can be reached for more information through his website.