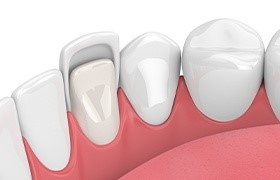 Porcelain veneers are among the most popular and effective cosmetic treatment options available! They're flexible, versatile, and able to address a number of aesthetic issues including chipped and fractured teeth, gaps between teeth, staining and discoloration, and more. Veneers have been around for a while now, but they've become one of the premier cosmetic treatment options today thanks to constant advancements in dental technology. Keep reading to learn more about how porcelain veneers have evolved over the years and the incredible difference that modern dental technology makes throughout the process.
Early Dental Veneers
Back in 1928, California dentist Charles Pincus had an idea; he realized he could craft small acrylic caps and attach them to teeth using denture adhesive. This acrylic material was fragile, and the adhesive didn't last long, meaning that the treatment was temporary and for cosmetic purposes. But it was ideal for use in Hollywood, which no doubt led to the spread of its popularity. By the 1950's, the caps were starting to be made from porcelain or resin, which was a big step towards the modern veneers that are used today!
The Rise of Modern Veneers
Once porcelain started being used for veneers, there were also developments in the placement process in order to enhance their lifespan. In 1959, a method called "etching" was introduced by Dr. Michael Buonocore, and it allowed dentists to roughen the surface of tooth enamel prior to placing the veneers, in order for a stronger bond. Cosmetic dentists still use etching gels today, as they've become quite an important part of placing porcelain veneers.
After etching was discovered, another huge advancement came in 1982 when Dr. R.J. Simonsen and Dr. John Calamia found that by etching porcelain with hydrofluoric acid, the bond between the teeth and veneers was virtually permanent. This discovery was instrumental in developing the long-lasting veneers that are around today!
Today's Dental Veneer Procedure
Technology has made today's dental veneer procedure comfortable, efficient, and effective. Because of the efforts of their predecessors, dentists are able to utilize various new tools, methods, and processes to provide patients with lasting, beautiful veneers. Thanks to innovations in 3D digital imaging, computer-aided design, and other new technologies, receiving custom-made veneers is now quicker and easier than ever. In the past, receiving veneers could take sometimes up to five or six appointments; but these days, usually only a visit or two is necessary for you to receive your Hollywood smile.
Veneers have only gotten better and better over the years; and as dental technology continues to develop, you can expect to see them remain an incredible cosmetic solution. If you're curious about getting veneers, don't hesitate to talk with your dentist and get the ball rolling.
About the Author
Dr. Neil Flenniken received his dental doctorate from Howard University and has over 17 years of experience in dentistry. He is a member of several professional organizations including the American Dental Association and is a Fellow of the prestigious Academy of General Dentistry. His practice is pleased to offer many available services including cosmetic dentistry options like porcelain veneers. If you have any questions about porcelain veneers or would like to schedule a visit, feel free to contact Dr. Flenniken online or by phone: (717) 249-7777.