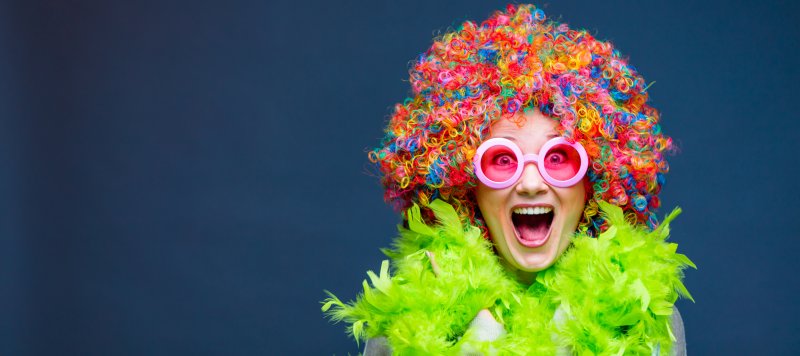 It's that time of the year again for creative costumes, trick-or-treating and tons of candy. The Halloween fall festival is one of the most anticipated times of the year for both children and adults. While it's customary for people to eat an abundance of sugary delights at this time, in an effort to prevent cavities, a local dentist provides tips for candy around Halloween. By taking heed to the information you'll receive, you can protect your smile and oral health!
The Danger of Eating Too Much Candy
There is no denying the deliciousness of a sweet piece of candy. When it comes to the effects that can arise from it, though, the thoughts aren't so jubilant. The problem, however, technically isn't the candy; it's the effect it has on your teeth.
Inside your mouth are countless bacteria, and it just so happens that their food of choice is sugar. Thus, when you eat an abundance, they flock to the area where there is any remaining debris for a feeding frenzy. Then, as the bacteria digest the sugar, they release acids that, if not addressed in a timely manner, can begin to eat away at tooth enamel (the hard-outer layer).
Must I Give Up Candy This Halloween?
You don't have to forego the joys of eating candy, but it's in your best interest to implement a strategy to protect yourself. Here are some helpful tips:
Set a Limit – Before the night starts, you can pre-determine how much candy you'll indulge in. It's also helpful to limit yourself to only eating the sweet treats that night.
Donate Your Candy – If you have excess candy remaining after Halloween, you could always donate the rest to a local organization that caters to those in need.
Keep Your Tools Handy – If you're going to be out-and-about, you should have a travel-sized toothbrush and toothpaste, or at least mouthwash. Therefore, you'll have some way of removing any lingering debris.
Drink Water – By drinking water, you can help to flush away some of the remaining particles from any candy you consume.
How a Dental Visit Can Help
This is an excellent time to schedule a visit with a local dentist for preventive care. It will provide you with a careful checkup to identify any cavities or other issues, and you'll receive a thorough cleaning to remove any plaque and tartar.
By being proactive about what you've learned and "treating" yourself to a dental visit, you won't have to worry about Halloween "tricking" you out of superb oral health!
About the Author
With nearly 20 years of experience practicing dentistry, Dr. Neil Flenniken has seen his fair-share of what Halloween overindulgence can do to teeth. Therefore, the Howard University graduate encourages patients to focus on prevention. As part of his commitment to providing only the best in dental care, Dr. Flenniken has earned the status of Fellow of the Academy of General Dentistry. He helps patients prevent cavities at Flenniken Family Dentistry, and he can be reached for more information through his website.