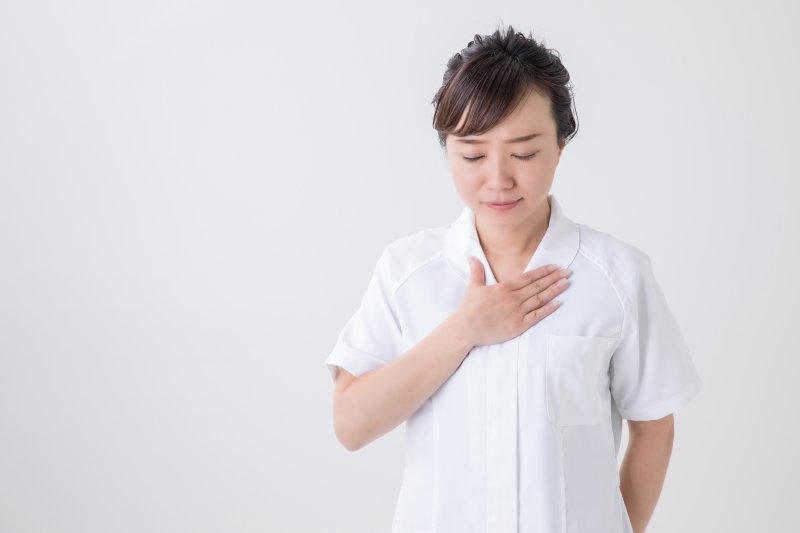 Since you were young, you've likely been repeatedly told that brushing and flossing are absolutely essential for a healthy mouth. This lesson may be more important than you think; not only is gum disease extremely harmful for your mouth, but some research shows that it might have a connection to serious cardiovascular problems. Here's how an infection in your mouth may affect your heart.
What is Gum Disease, and What Causes It?
You're probably aware that bacteria can easily build up in your mouth, creating plaque and tartar. When these bacteria infect the gums, the resulting condition is called periodontal disease, or gum disease. The earliest stage is gingivitis and can cause redness, swelling, and bleeding. Gingivitis can be reversed in its early stages, but without treatment it will eventually advance to periodontitis, a severe infection that can lead to tooth loss.
How is Gum Disease Connected to Heart Problems?
The American Heart Association has found that people with gum disease are roughly 50% more likely to experience heart attacks. Other organizations and institutions, such as Harvard Medical School, have found a similar connection with other heart-related problems such as stroke.
It's not clear that gum disease causes heart problems, but there are a few theories on how it may be a contributor. One idea is that the inflammation in your gums can cause blood vessels to become hardened, which makes the flow of blood to and from the heart more difficult.
Some researchers say that the oral bacteria in infected gums can enter the bloodstream via the mouth. This allows them to cause infections in other areas of the body, including the heart. It may also lead to issues such as blood clots.
Still, others believe that the connection may be because gum disease and heart problems often have similar risk factors. Some lifestyle choices, such as poor diet and smoking, can affect both oral and cardiovascular health; additionally, health conditions such as diabetes can put you at risk for heart disease in addition to making your mouth more vulnerable to an infection.
Can I Protect My Heart by Protecting My Gums?
There's no proof that avoiding gum disease will help you prevent heart problems, but protecting your mouth is important for your overall health. Periodontitis that forms an abscess (a pocket of bacteria-filled pus) can lead to the infection spreading throughout your body. For this reason, continue seeing your dentist twice a year and brushing multiple times a day; you'll keep your teeth and gums healthy, and the rest of your body – including your heart – may just thank you for it.
About the Practice
At Flenniken Family Dentistry, a team of 5 dentists provides comprehensive dental services for families in Carlisle. They employ advanced tools and techniques such as soft tissue lasers and IV sedation to provide comfortable, quality care. Periodontal treatment is available for patients with gingivitis and more advanced gum disease. To schedule an appointment, visit their website or call (717) 249-7777.