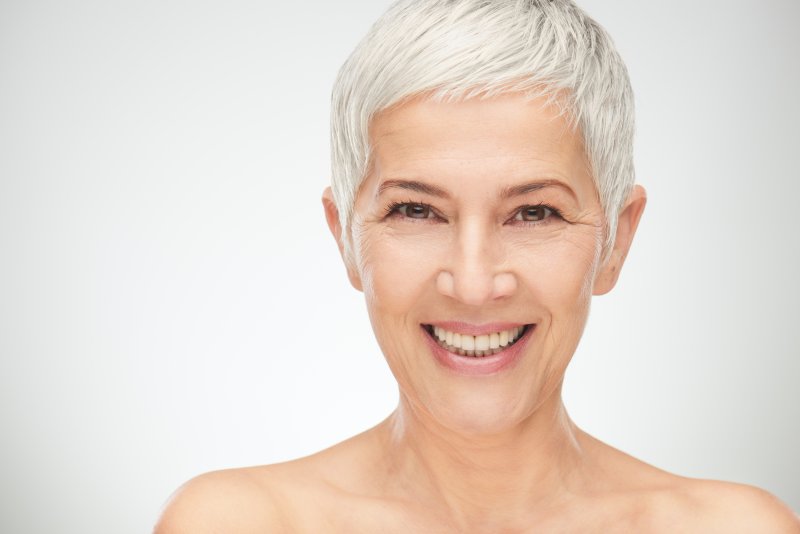 Living with missing teeth takes a toll on your entire being. Thus, losing the ability to eat certain foods is not the only challenge you face. It can also have a negative effect on your self-esteem. That's because you're constantly being judged on the appearance of your smile. Thankfully, dental implants provide a way to overcome your limitations so you can regain the normal function of your teeth and enjoy a beautiful smile. Continue reading to find out how!
What's Special About Dental Implants?
The most important feature of the dental implant process is that it is surgically inserted beneath the gums and affixed to the jawbone. Over time, the titanium post fuses with your existing bone to form a lasting foundation.
After your gums and jaw heal sufficiently, an abutment is added to the implant, which is a titanium anchor that allows a prosthetic (crown or implant-supported bridge or denture) to be attached, which leaves you with a fully restored smile.
Why Confidence is Important
Having greater confidence is not a superficial endeavor. Instead, it plays a role in your overall wellness. That's because the better you feel about yourself, the more stress-reducing hormones like serotonin, oxytocin, endorphins and dopamine your body produces.
Some of the benefits of having a more balanced hormonal environment are lower blood pressure, reduced inflammation and increased immune function.
Other Perks of Receiving Dental Implants
Here are some of the other benefits of having dental implants placed:
Prevents bone loss
Improves your ability to taste foods
Creates a more natural-looking appearance
No prosthetic movement when you speak or chew
No Time to Waste!
When you're without even one tooth, there are some undesirable changes that can occur. One is that the surrounding teeth can begin to shift and cause bite problems. Additionally, the vertical or horizontal movement can leave you more susceptible to bacteria seeping beneath the gumline and causing issues like periodontal (gum) disease or more tooth loss.
The path to making the changes you desire is simple. It involves reaching out to your implant dentist to schedule a consultation. While there, the professional will carefully examine your oral cavity to make sure you have enough healthy bone to qualify for the procedure.
With the expert care you'll receive, you have a future full of huge smiles and greater confidence waiting for you.
About the Author
For nearly two decades, Dr. Neil Flenniken has been providing competent and compassionate care. He earned his dental degree from Howard University and has since gone on to become an authority in implant dentistry. To further expand his skillset, Dr. Flenniken has received post-graduate training from the Las Vegas Institute for Advanced Dental Studies, and he maintains professional affiliation with the American Academy of Implant Dentistry. He practices at Flenniken Family Dentistry, and he can be reached for more information through his website.