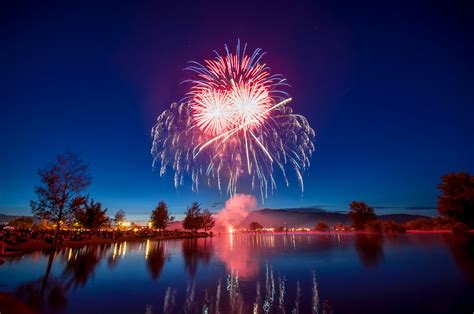 The year has once again come to an end and begun anew in 2023. For many, this time of year signals the start of a healthier life, making more time for traveling, or reaching certain savings goals. Though all of these are admirable New Year's resolutions, why not make ones that will promote a healthy beam? Continue reading as we discuss five New Year's resolutions that will help you keep your smile in good condition.
#1: Visit the Dentist
Visiting the dentist every six months is one of the most important parts of a healthy beam. During these appointments, they will perform an examination of your oral cavity. If they come across any oral health problems, they will work with you to come up with a treatment plan. During these visits, your teeth will also be thoroughly cleaned so you can leave the office with a fresh beam.
#2: Brush and Floss Better
Though you likely know how important it is to clean your teeth twice per day, do you know how long you're supposed to do it for? Be sure to brush for two full minutes each time. This will ensure that you remove plaque from your smile To lower your risk of cavities and tooth decay. Additionally, floss at least once per day, preferably after your last meal. This will remove plaque and food particles that have gotten stuck between your teeth throughout the day.
#3: Cut Out Smoking and Excessive Drinking
Smoking cigarettes or using other tobacco products raises your chances of developing cavities and gum disease. Tobacco use is also linked to oral cancer as well as a range of other cancers. Drinking excessive amounts of alcohol also makes you more likely to develop oral health issues since it dries out your mouth. If you need help dropping these bad oral habits, ask your doctor, dentist, or therapist for resources.
#4: Cut Back on Sugar
The bacteria that cause cavities feed on sugar in the foods and drinks you can sue. They then release acids that attack your enamel, causing it to weaken. Cut back on the amount of sugar you consume to lessen your risk of decay. Practice moderation when consuming sweets, and follow up with a glass of water to wash away excess sugar.
#5: Eat A Tooth-Approved Diet
Along with sweet treats, cut back on the amount of starchy, acidic, and carb-heavy foods and beverages that you consume. Incorporate more dentist-approved foods and beverages into your diet, such as:
Pears, apples, carrots, celery, and other fresh, crisp fruits and veggies
Low-fat or fat-free dairy, such as milk, cheese and yogurt
Brazil nuts, cashews, almonds, and other fatty nuts
Fish like, tuna, sardines, salmon, and mackerel
Leafy greens, like spinach, kale, and lettuce
Lean meats, like chicken and turkey
About the Practice
Carlisle and the surrounding cities know their smiles are in good hands with the skilled, compassionate team of oral health professionals at Flenniken Family Dentistry. They are led by Dr. Neil Flenniken, Dr. Suzan Rismani-Flenniken, Dr. Joseph Olivetti, Dr. Marvin Berger, and Dr. Stephen Capiotis. They can give you tips on how to keep your smile healthy, including New Year's resolutions to promote a gorgeous grin. Call Flenniken Family Dentistry at (717) 249-7777 or visit their website to learn more about their services or to make an appointment with Dr. Flenniken, Dr. Rismani-Flenniken, Dr. Olivetti, Dr. Berger, or Dr. Capiotis.