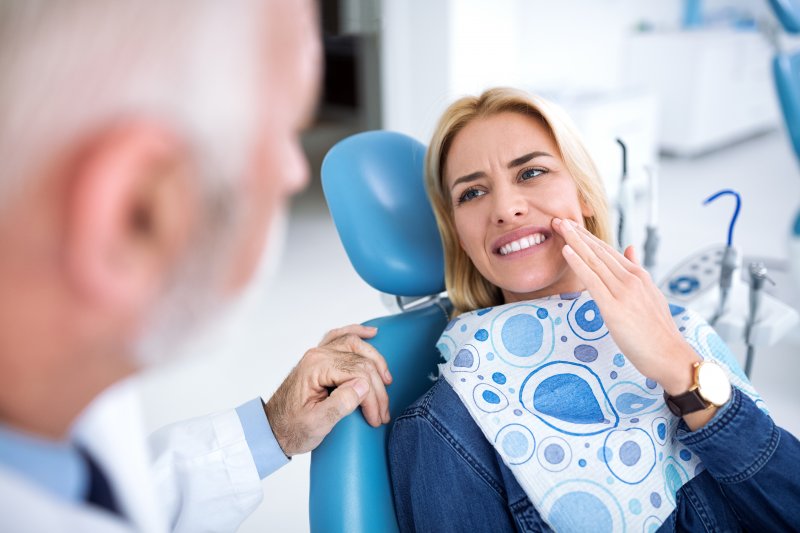 Dental crowns are a durable, natural-looking, effective solution for patients with decayed, cracked, or otherwise damaged teeth. However, they aren't indestructible. Typically, their lifespan is around ten years with proper care; however, it is important to be aware of the signs that indicate they need to be replaced sooner. Read on for four signals you may need a dental crown replacement.
#1. You Experience Pain or Swelling
If your teeth have become sensitive to your morning cup of coffee or you experience pain when biting into your favorite meal, you may need a dental crown replacement. To prevent it from becoming loose or breaking altogether, make sure to visit your dentist as soon as you notice pain, swelling, or inflammation in the area.
#2. You Notice Wear or Tear on Your Crown
Your dental crowns are subject to significant wear and tear since they play a crucial role in breaking down your food. Therefore, they may begin to look worn down when they need to be replaced. Plus, they can show signs of age much quicker for those who grind their teeth or engage in poor dental habits. So, make sure to schedule bi-yearly visits with your dentist. That way, they can routinely check the condition of each of your dental crowns.
#3. Your Crown Is No Longer Aesthetically Pleasing
Tooth-colored dental crowns are a great way to restore your tooth without calling attention to your treatment. In fact, they are custom-made to seamlessly blend in with your smile. However, over time, the material can chip or crack, which can negatively impact your self-esteem. Fortunately, your dentist can fix it in record time with a new crown!
#4. It's Simply Time
If your crown is ten years or older, then it is time to talk to your dentist about having it replaced. After all, being proactive on the front end can prevent you from losing or breaking it during an inconvenient time, like while you are out of town. Closely monitoring it at your routine dental appointments is a great place to start, so make sure to always attend your bi-yearly checkups.
If you have one or more dental crowns, it is important to remember that they aren't life-long restorations. Fortunately, regular visits with your dentist can help spot the above signs before failure occurs. So, if you are overdue for your biannual appointment, contact your dentist right away!
About the Practice
Led by Dr. Neil Flenniken and Dr. Suzan Rismani-Flenniken, each member of the team at Flenniken Family Dentistry is united behind their mission to deliver high-quality dentistry and patient-centered treatment. So, whether you need a routine cleaning, a few dental crowns, or dental implants, you can have peace of mind knowing your smile is in the best hands. If your dental crown is old or showing signs of wear, visit their website or give them a call at 717-249-7777.