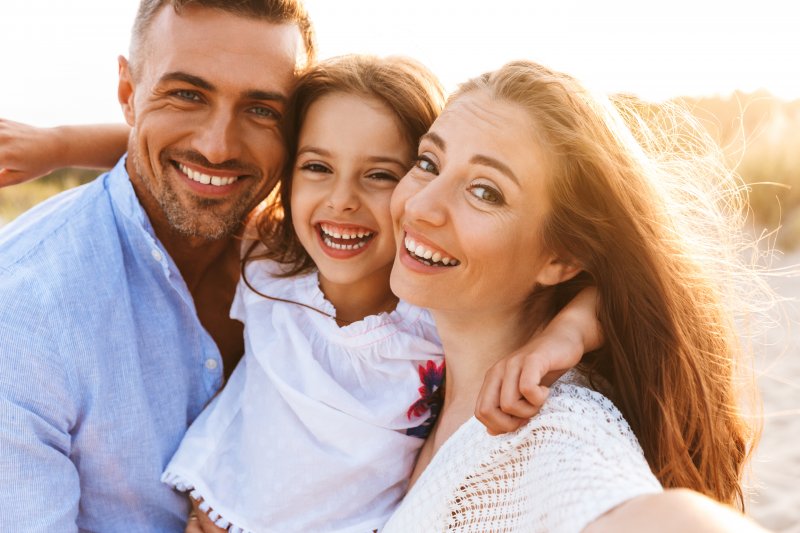 You have been waiting for this time all year long! There are all sorts of fun things that you have planned. Whether you are just heading to the local pool more often with your family or you are taking a trip to the beach, you are in for quite a summer vacation. However, this isn't necessarily the best time of year for your teeth. Here are some tips to help you navigate the summer months without harming your oral health.
Maintain Excellent Oral Hygiene
It is critical that you maintain excellent oral hygiene in order to keep your oral health in optimal shape. You should be brushing twice and flossing once every single day. Another great step to add to your routine is rinsing with a mouthwash. Schedule regular cleanings and checkups with your dentist every six months to ensure that everything is looking great!
Cut Back on Sugar
If you are like most people, summer is one of the times that it is easy to indulge in too much sugar. It is always so tempting to reach for that cola, lemonade, or even frozen cocktail. Popsicles and ice cream are great for cooling down, but they can wreak havoc for your oral health. These treats should all be saved for occasions. If you are constantly sipping and snacking on them, you could end up with tooth decay or periodontal disease.
Drink Tap Water
In order to stay hydrated, you should be drinking plenty of water throughout the day. If you have an option, it is a good idea to drink fluoridated tap water. This is because it contains a natural ingredient known as fluoride. This is what helps to protect your teeth from cavities. Fluoride is especially helpful for younger kids because their permanent teeth are still developing.
Don't Use Your Teeth as Tools
Your teeth are meant to help you chew food, hold in saliva, and smile. They aren't made for opening packages, munching on ice, or biting your fingernails. You could end up with a cracked or chipped tooth.
Use a Mouthguard
Getting outside and staying active is a great idea! It is good for your body to get plenty of exercise. However, contact sports can put your smile at risk. By wearing a mouthguards, you can significantly reduce your risk for a dental injury, like a cracked or knocked-out tooth.
This summer, don't forget about your smile. By following the tips listed above, this will be a vacation to remember!
About the Author
Dr. Neil Flenniken is an experienced dentist who has been working in the field for more than 17 years. He earned his dental doctorate from Howard University in Washington D.C. He is a Fellow of the Academy of General Dentistry and an Associate Fellow at the American Academy of Implant Dentistry. For more ways to keep your smile healthy or to schedule an appointment at his office in Carlisle, visit his website or call (717) 249-7777.