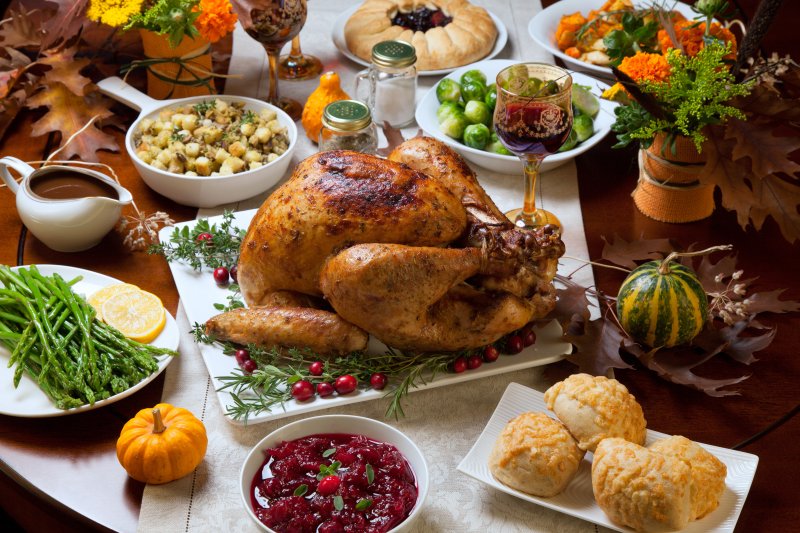 Thanksgiving is nearly here, so you're likely eager for the festivities. Perhaps you'll see family, watch football, and eat plenty of good food. Still, you'd be wise to keep your smile in mind. There are Thanksgiving foods that can stain teeth. With one wrong move, your holiday photos could feature a yellow grin. Luckily, you can always avoid or correct the issue. Here's a primer on how teeth get discolored, which Thanksgiving foods stain teeth, and how to treat tooth stains.
How Do Teeth Become Discolored?
Two types of tooth discoloration exist: extrinsic and intrinsic. Generally, the causes for each are unique and don't overlap.
Extrinsic discoloration is the more common kind. Put simply, it stems from exposure to environmental factors. Such things span foods, drinks, plaque, tobacco, and more. Therefore, extrinsic tooth stains are known to be avoidable.
Intrinsic discoloration is a tad rarer. It starts inside your tooth and affects your dentin – the layer beneath your enamel. So, its causes range from dental trauma to certain medications.
Which Thanksgiving Foods Stain Teeth?
While Thanksgiving foods do vary, some common ones can easily stain teeth. These items include the following:
Wine
Wine is a standard drink for Thanksgiving meals. However, it'll darken your enamel if you aren't careful.
You see, wine has certain qualities that lend to staining. Red kinds are pigmented enough to leave marks on your teeth. Meanwhile, white types have an acidity that can erode enamel. This erosion makes it easier for other foods and drinks to discolor your smile.
Cranberry Sauce
You may well consider cranberry sauce as a Thanksgiving staple. Even so, it can take a severe toll on your teeth.
The issue has to do with cranberries themselves. They naturally have a dark red color, sugars, and acids. That means cranberry sauce may stain your teeth and also wear them down.
Balsamic Vinegar
If you serve salads for Thanksgiving, you may use balsamic vinegar as a dressing. Sadly, though, the flavoring isn't good for teeth.
Remember, balsamic vinegar has a dark coloring and high acidity. Its pigments can stain your enamel, while its acids make such staining more effective. As such, go light on the balsamic.
Pie
You might think Thanksgiving isn't complete without pie. That said, this dessert is a threat to white smiles.
To be specific, blueberry and cherry pies lead to stained teeth. They combine strong colors with acid and sugar. As a result, they put you at great risk of tooth stains.
How to Treat Tooth Stains
Luckily, it's possible to treat tooth stains. Just visit your local cosmetic dentist. After all, they can address stained teeth with services like:
Teeth Whitening – Using a bleaching gel, this option removes stains from your enamel.
Cosmetic Bonding – Cosmetic bonding can hide stains with a tooth-colored resin.
Porcelain Veneers – Veneers are shells that can cover up stains and other smile flaws.
As the holidays approach, be careful of Thanksgiving foods that can stain teeth. Also, consult your dentist if your feasting leads to tooth stains.
About the Practice
Flenniken Family Dentistry is based in Carlisle, PA. Led by Drs. Neil Flenniken and Suzan Rismani-Flenniken, our practice provides stellar dental care to every patient. We thus offer preventive, cosmetic, and restorative services, as well as emergency oral treatments. Our team is also a certified provider of both dental sedation and Invisalign clear aligners. For more details or to book a visit, you can reach us on our website or by phone at (717)-249-7777.