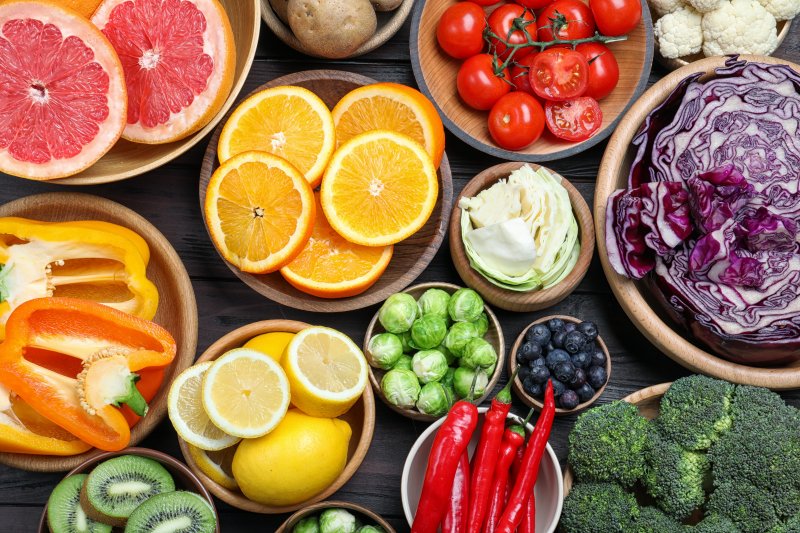 Tooth decay is one of the most rampant issues among Americans today, but gum disease isn't far behind. In fact, roughly three out of four adults over the age of 35 have mild to severe gum disease and need to undergo periodontal treatment. Plus, it remains the number one cause of tooth loss among U.S. adults. Fortunately, brushing, flossing, and visiting your dentist biannually for professional cleanings can defend your teeth and gums. However, incorporating the below vitamins and minerals can add an additional layer of protection!
Calcium
It's no surprise that calcium makes the list. After all, this powerful mineral helps harden the enamel on your teeth while simultaneously strengthening your jawbone. So, don't hesitate to incorporate cheese, yogurt, broccoli, milk, and salmon into your diet!
Vitamin D
This essential vitamin helps your body absorb calcium and boosts bone mineral density. While your body naturally absorbs vitamin D when it's exposed to sunlight, you can improve your levels by filling your diet with foods and drinks that contain it. A few examples include canned tuna and portobello mushrooms!
Vitamin C
When you think of Vitamin C, the first thing that may come to mind is orange juice. However, this delicious beverage can do more than just brighten your morning, it can strengthen the gums and the soft tissue in your mouth. Therefore, your teeth and gums will thank you for sipping on O.J. and eating plenty of leafy greens.
Potassium
While potassium works similarly to vitamin D, since it helps improve bone mineral density, it is unique because it also prevents your blood from becoming too acidic. In short, it helps your bones and teeth get the calcium they need to stay strong and healthy. Fortunately, delicious foods like bananas, sweet potatoes, and avocados are all high in potassium!
Vitamin A
Perhaps one of the most important vitamins on this list – vitamin A! Not only does it help prevent dry mouth, but it also promotes healing and keeps mucous membranes healthy. You can enjoy these benefits by snacking on fish, egg yolks, spinach, pumpkin, and apricots.
Due to the prevalence of gum disease, it is of the utmost importance that you prioritize proper prevention. Fortunately, you can provide your teeth and gums with a layer of protection by implementing the above essential vitamins and minerals into your diet!
About the Practice
Flenniken Family Dentistry's philosophy is centered around a welcoming team, knowledgeable dentists, and world-class service that is second to none. Plus, they offer a comprehensive array of services all under one roof, including preventive care and periodontal therapy. That way, your smile can be cared for in one convenient location! If you are overdue for your biannual appointment or have gum disease, visit their website or give them a call at 717-249-7777.