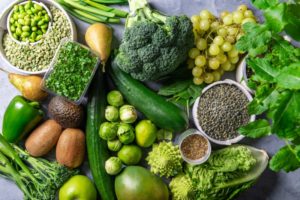 Everyone knows what kinds of foods you have to eat to have a healthy waistline. But are you aware of what foods you should eat to keep your gums healthy and free of infection? Many of them actually overlap, but there are a few specific kinds of food that prevent gum disease more so than others. Keep reading as a dentist describes a few foods to eat to keep your gums healthy.
Dark Leafy Greens
Spinach and kale are excellent choices to promote gum health. They contain lots of calcium and vitamin C, both of which can reduce inflammation and fight gum disease. As an added bonus, calcium strengthens your tooth enamel, making you more resistant to cavities. You can eat greens like these in a salad, blend them into soups or smoothies, or add them to a sandwich.
Shiitake Mushrooms
These mushrooms are often considered a "superfood." They contain an antibacterial compound called lentinan, which prevents bacterial growth and battles the accumulation of plaque in your mouth. Often found in Asian cuisine, they can be eaten raw or cooked, depending on your personal preference.
Dairy Products
Foods like cheese, low-fat yogurt, and cottage cheese are rich in calcium. In addition, they contain a protein called casein, which helps to neutralize the acids produced by the bacteria in your mouth, preventing both tooth decay and gum disease. Just be sure when you're shopping for dairy products that you select low-sugar or sugar-free options.
Lean Proteins
Poultry, fish, milk, and eggs are all good examples of lean proteins. All of these foods contain phosphorous, which helps to strengthen the teeth in the constant battle against decay.
Fresh Fruits
Many fruits have a fibrous skin. The act of chewing the skin raw can stimulate the production of saliva in your mouth, which is massively beneficial. Saliva helps rinse your mouth of harmful particles, like leftover bits of food that could attract bacteria known for causing gum disease and tooth decay. Make sure that if you're going to consume a fruit that's naturally high in sugar, like apples or bananas, that you brush your teeth afterward to avoid damage from the sugar.
Besides just being uncomfortable, gum disease can result in a whole host of other health problems, like diabetes, Alzheimer's disease, and an increased risk of heart attack and stroke. In order to avoid these issues, incorporate plenty of the foods listed above into your diet to keep your gums nice and healthy.
About the Author
Dr. Marvin Berger is a periodontist, or a dentist who specializes in the health and treatment of the gums. He obtained his Doctor of Dental Surgery degree from the Columbia University School of Dental and Oral Surgery and his Certificate of Periodontology from the Boston University School of Graduate Dentistry. He is a member of many professional organizations, including the Pennsylvania Society of Periodontologists, the American Academy of Periodontology, and the Philadelphia Society of Periodontists. For more advice on how to take care of your gums, you can visit Dr. Berger's website.