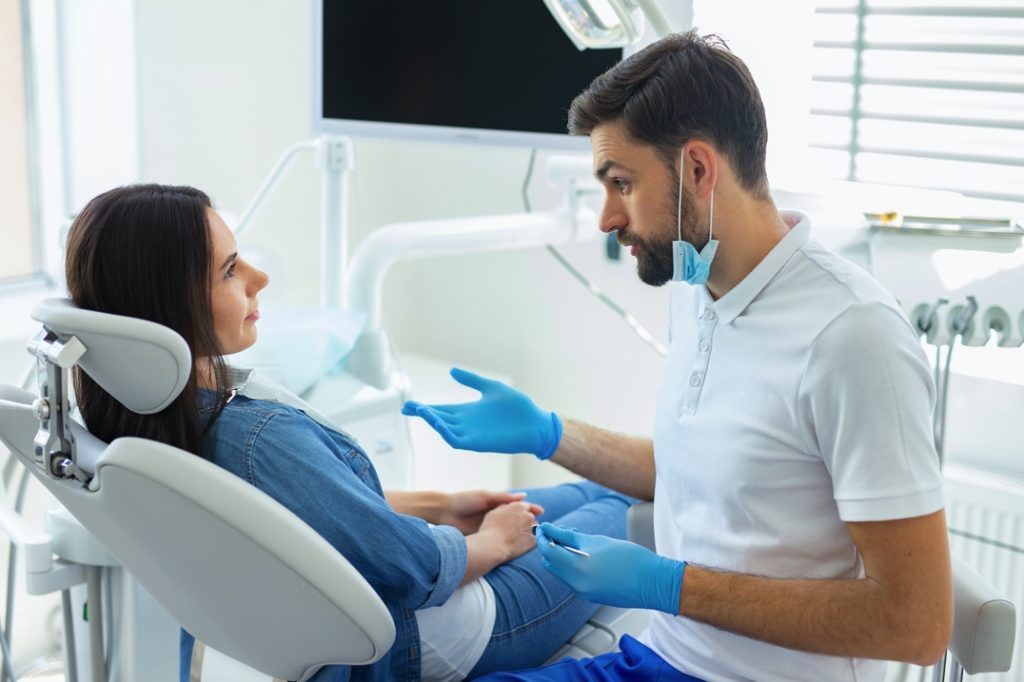 Keeping a healthy smile is more than just brushing and flossing every day. Having regular dental appointments help to make sure your teeth are clean and don't have any developing issues. You and your dentist can work together to maintain and improve your oral health, but you need to be vocal about any problems or concerns you may have. Here are some questions you should be asking your hygienist and dentist when you visit the office.
Are My Medications Up to Date?
It's important to tell your dental office about any changes to your medical history or medications. Your dentist needs as much medical information as you are able to provide so he can give you the best possible care. You should write down any medications that you are taking, have changed, or stopped taking so you can double check that it matches the information on your dental chart.
How Can I Improve My Oral Health?
Your hygienist and dentist will always inform you about any issues going on in your mouth and give you advice to improve. When you don't have any problems, it is still good to ask what you can do to have a healthier smile. Practicing good oral hygiene can prevent future complications, saving you a lot of time and money.
Is There Anything I Should Inform My Family Doctor About?
Your oral health affects the health of your entire body. If there is a major issue, your doctor should know about it. Asking your dental team if you should tell your family doctor about any oral health issues is a good way to ensure that everyone who is monitoring your health is on the same page.
Ask About Any Bleeding, Bumps, or Sores
If you've noticed any of these, it could be a sign of something more serious going on. Alert your hygienist and dentist about any abnormalities like these that could indicate gingivitis, infections, oral cancer, or other issues. They will be sure to address it during your appointment.
Ask About Dry Mouth and Bad Breath
There are many different reasons that you could be experiencing these symptoms. It could be a result of anything from side effects of medication to an early sign of diabetes. Bring it up to your dental staff. Having it looked at by a professional is critical to understand what is going on.
Ask About Any Pain or Sensitivity You Have
Pain can be a sign of a much greater issue, like gingivitis, cavities, or teeth grinding. Be sure to bring it to the attention of your hygienist and dentist so you can get to the root of the problem and find a solution.
When Can I Schedule My Next Appointment?
Your hygienist will likely bring this up near the end of your appointment. Booking your next visit right away will prevent you from forgetting in the future. It is the most effective way to keep up with your cleanings.
Even though your dental team will alert you of any new findings, you should still be asking questions. It will help both you and your dentist better understand your smile so you can keep it healthy for years to come.
About the Author
Dr. Neil Flenniken provides a variety of different services at his practice in Carlisle, PA. He is a graduate of the prestigious Las Vegas Institute for Advanced Dental Studies. He knows that thorough oral evaluations, regular cleanings, and other services are essential to maintain good oral health. For more information, visit his website or call (717) 249-7777.