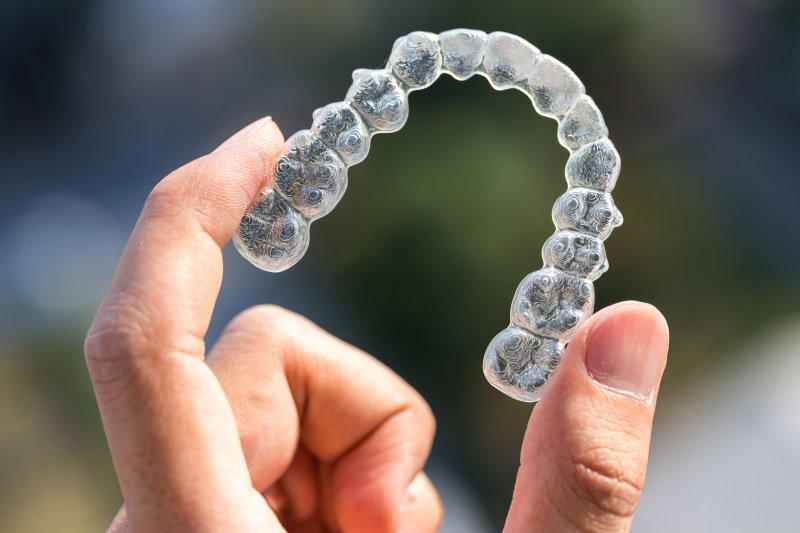 Sometimes, a beautiful, straight smile is all it takes to boost one's confidence. If you have crooked or misaligned teeth, you may be researching your options to correct such dental issues and improve your self-esteem.
Invisalign is a popular orthodontic treatment known for its comfort and subtlety. It's a discreet way to straighten your teeth without the hassle of metal wires and brackets. Sounds amazing, right? Well, there are few things you should know before committing to the process. Read on to find out what you can expect.
It's a Major Time Commitment
Invisalign aligners use constant, gentle pressure to shift the teeth to their final desired positions. You must commit to wearing the aligners consistently and as instructed by your dentist, which is usually 20 to 22 hours a day. Otherwise, you risk extending the length of your treatment, which can cost you more time and money in the long run.
There Will Be a Speech Adjustment Period
Like traditional braces, there is a slight learning curve to speaking with Invisalign. Since your mouth isn't used to the aligners, you may initially develop a lisp or other speech impediment. But don't worry, these changes don't last very long and should go away within a few days of wearing your trays for the first time.
There May Be Some Discomfort
Each time you swap out your aligners for new ones (typically every two weeks), you may experience some discomfort. It's the result of having constant pressure placed on your teeth to promote movement. While the feeling may be uncomfortable, most patients prefer it over having metal in their mouths that irritates the gums and tongue.
They Will Need to Be Removed When Eating or Drinking
One of the benefits of Invisalign is that there are no diet restrictions. However, you must remove the aligners before eating or drinking anything that's not water as they can get stained or damaged. Water is only advisable when wearing aligners because your mouth can dry quickly and cause discomfort.
You Will Brush Your Teeth Several Times a Day
Each time you remove your aligners, you must brush and floss your teeth before slipping them back into your mouth. Plaque and food particles can get in the way of the teeth shifting and lead to bad breath and cavities. You should always have toothpaste and a toothbrush on hand to brush your teeth after eating, even if it's just a snack at work!
You Will Need to Wear a Retainer After Invisalign Treatment
After you've completed treatment, you'll be required to wear an orthodontic retainer to keep your teeth straight. For the first few months, you may have to wear your retainer all day, every day. Then, it should be okay to only wear at night. Each patient is different, so make sure you consult with your dentist about requirements for your specific case.
While it may take you a while to adjust to Invisalign, the benefits far outweigh traditional braces. Contact your dentist to start your journey – soon, you'll have a beautiful, healthy smile to show off your hard work and dedication!
About the Practice
At Flenniken Family Dentistry, we're committed to offering patient-centered treatment. Our dental team provides comprehensive, comfortable, high-quality care beyond what you can find anywhere else. From preventive visits to Invisalign to full mouth reconstruction, we have the skills, techniques, and technologies to help you achieve and maintain your best smile. If you're interested in starting your journey towards a straighter grin, schedule a consultation with one of our dentists via our website or call (717) 249-7777.