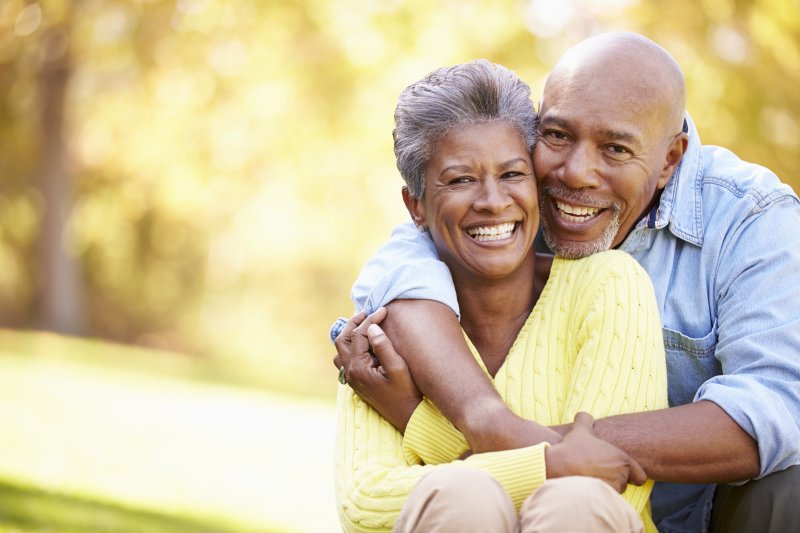 If you didn't get braces when you were younger, you might think you missed your chance to straighten your teeth – but that couldn't be further from the truth! Thanks to Invisalign for seniors, there's no age limit for achieving your dream smile. Here's why it's never too late to start treatment and find out whether it's the right option for you.
Is Invisalign Effective for Seniors?
Most adults believe that since permanent teeth are fully set into the jawbone, they're unable to move. But the truth is, they can still shift into a more ideal position, regardless of age! With the right amount of pressure, your teeth can slowly but surely move to create a straighter smile. The only pitfall is that treatment may take longer than if you had started when you were younger. However, wearing and maintaining your clear aligners as instructed will assure a breezy and successful experience!
Is Invisalign a Viable Option for Me?
Whether you have a few crooked teeth or an entire row, Invisalign may be a viable option for you. Age is not a factor that's considered when determining candidacy, meaning you can never be too old to start treatment! In fact, many adults postpone dental work until they're able to afford it later in life. That's why dental offices tend to see more older patients for Invisalign than younger ones.
Why Seniors Are Good Candidates of Invisalign
Older adults and seniors often make better patients for Invisalign treatment because they:
Have More Motivation
When people have gone through a large portion of their lives with crooked teeth, there were likely several times where their smile made them feel self-conscious. Thus, adults are more motivated to follow the treatment as instructed because they understand the value of an attractive grin.
Show More Appreciation for Their Smile
Older adults have enough life experience to know how poor oral health can affect them down the line. They make more time for dental care because they understand it's critical to maintain a healthy mouth, especially when undergoing orthodontic treatment.
Listen to Their Dentist
Most adults are naturally more likely to follow instructions than younger patients. Staying on top of Invisalign treatment is extremely important as it's the only way to assure effective results. The clear aligners should only be removed before eating, drinking, or brushing and flossing teeth. Otherwise, not meeting the mandatory wear time (20 to 22 hours a day) can extend the length of treatment.
In short, it's never too late to make the smile of your dreams a reality. If you're committed to improving your appearance and oral health, then you're the perfect candidate for Invisalign, no matter your age!
About the Practice
Our knowledgeable, welcoming team at Flenniken Family Dentistry provides comprehensive and comfortable dental care for every patient. Whether you or your family need a dental checkup, full mouth reconstruction, or orthodontic treatment, we've got you covered. Thanks to Invisalign for seniors, we can help you achieve a straighter smile regardless of your age! Visit our website or call (717) 249-7777 to schedule a consultation with one of our dentists.