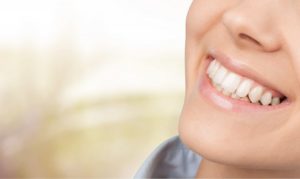 Most people have heard of either cosmetic or restorative dentistry, but don't know how both can be beneficial to them. Do you typically cover up your oral imperfections when you're having a funny conversation or move to the back of the work Christmas party photo? Whether you're looking into cosmetic bonding or dental implants, both procedures offer you health benefits that could have lasting impacts on your day-to-day life and boost your self-confidence. With all the problems that could go wrong in your mouth, your dentist explains each of your options and which ones could benefit you.
What is Restorative Dentistry?
At some point in your life, you've probably had dental work done to fix an oral problem. It's nearly impossible to avoid. Restorative dentistry is management that your dentist does on your mouth to take preventive and corrective steps for a better and healthier you. It ensures your mouth stays healthy and focuses on your long-term oral wellbeing. Some restorative procedures that can bring back your smile include:
Crowns are used to cover a damaged tooth and improve its shape and appearance.
Bridges typically replace one or more teethand fill in gaps in your smile and fix bad bites.
Dentures and partials custom-made prosthetics that help when someone has suffered severe tooth loss.
Fillings treat cavities and restore the strength of your decayed, cracked or damaged teeth.
What is Cosmetic Dentistry?
After chipping your tooth when you were a child or from years of drinking coffee, it's no wonder why you would want to find ways to brighten and fix your smile. That's where cosmetic dentistry comes in. Your perfect smile can help you feel more confident and attractive and is worth investing in. Some great ways to perfect your smile through cosmetic dentistry are:
Invisalign aligners can give you the straight smile you've been dreaming of without all the metal and brackets and in a shorter amount of time than braces.
Teeth whitening can help to fix your discolored teeth and make your smile shine.
Cosmetic bonding sculpts your chipped or cracked tooth to make it whole again.
Which Option Would Be Best for Me?
With so many options, it's best to consult your dentist about which may be best for you. Both restorative and cosmetic dentistry have many benefits to offer you. Cosmetic services offers more aesthetic advantages while restorative care can provide you a sound and healthy smile for years to come. Sometimes, you may need both to achieve the smile of your dreams without worrying about potential oral health problems.
If you're looking to repair cracked, missing or chipped teeth, or have your smile straightened to help with your self-confidence, your restorative or cosmetic dentist can help. Schedule your appointment to get estimates on your perfect smile.
About the Practice
Our dentists are dedicated to giving you not only an aesthetically pleasing smile, but a healthy one. With decades of expertise to offer you, Flenniken Family Dentistry focuses on providing you with the most up-to-date dental care and technology. Offering everything from Invisalign aligners to dental implants, you won't need to visit anywhere else. To schedule an appointment or for any questions, visit our website or contact us at (717) 249-7777.